Afternic announced that it is launching a new and improved version of its domain name "For Sale" landing page – a simplified experience with a more elegant mobile design.
Results from its recent experiment are showing as high as 47% more leads than the previous design.  The mobile experience alone resulted in as much as a 63% increase in leads.
Will these 47% more leads bring you more sales?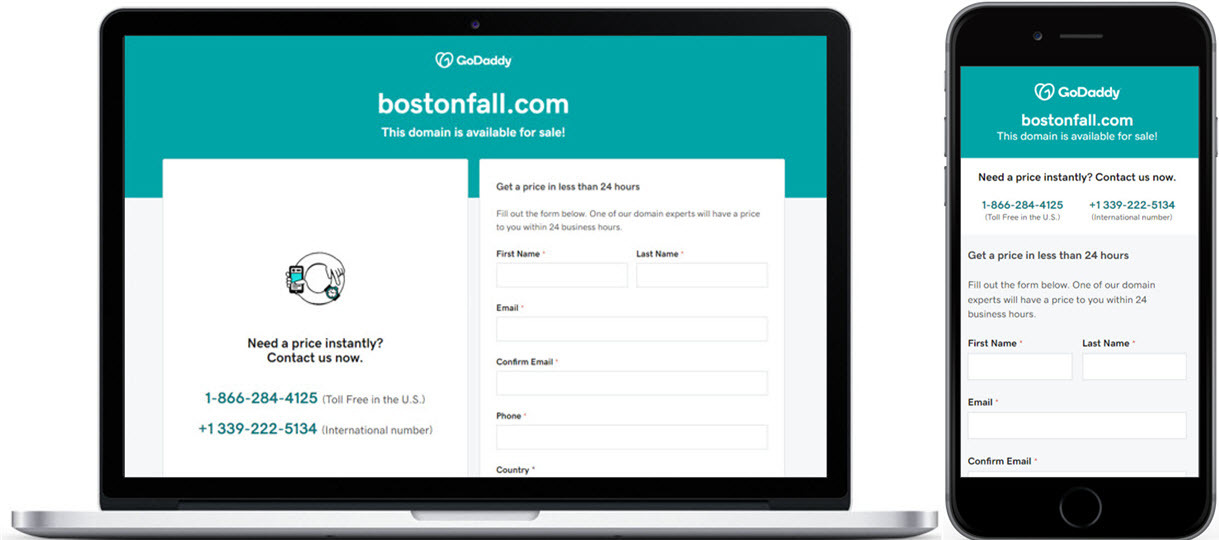 How does this impact you?
If you're already pointing your names to the For Sale Landers then you do not need to do anything. This update has been rolled out to your domains that point to Afternic automatically.
If you're not using Athernic landing pages here are two easy ways to use the new lander if you would like to give it a try:
To use PPC parking with a For Sale Banner that links to the new For Sale Lander, you can point your domains to these nameservers:

NS1.AFTERNIC.COM
NS2.AFTERNIC.COM

If you'd like to send your traffic directly to these landing pages, you can point your domains to these nameservers:

NS3.AFTERNIC.COM
NS4.AFTERNIC.COM