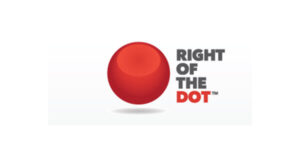 Wow!!! This post started out completely different that what it turned out!!! So…
Monte Cahn, Director / President of rightofthedot.com, announced the sale of the domains Kick.com and Cogent.com for 6 and 5 figures respectively.
Kick.com sold for $276,077.45 and Cogent.com sold for $60,029.60.
Currently Kick.com redirects to a default landing page at Network Solutions and cogent.com goes to an Efty landing page and whois is not much help so we don't know who the buyers are.
Kick.com was originally registered in 1995 and Cogent.com in 1999.
Cogent.com was owned by "Cogent Investment Operations Limited" and according to DomainTools.com ownership changed to New Ventures Services, Corp in May 2019. So Cogent.com was sold by Monte Cahn on behalf of New Ventures Services, Corp.
According to DomainTools.com Kick.com was owned by up until last year by tugo.com, Inc. At one point it was expired and it was going to auction at Namejet and then whois changed.
After some digging it seems that Web.com removed kick.com from the coming Namejet auction and into its own portfolio at New Ventures Services, Corp. Although whois for Kick.com was/is hidden the timing of nameserver change, the fast that both kick.com and cogent.com changed to the same nameserver and the fact that Monte Cahn sold both domains means that New Ventures Services, Corp owned Kick.com too.
BTW the domain kick.com had many pre-bids at Namejet going up to $46,000 but it does not seem to have been auctioned off. Kick.com was in the auction list for the Namescon 2020 auction and had a reserve in the $100-$500k range. It had a $210k bid but didn't sell.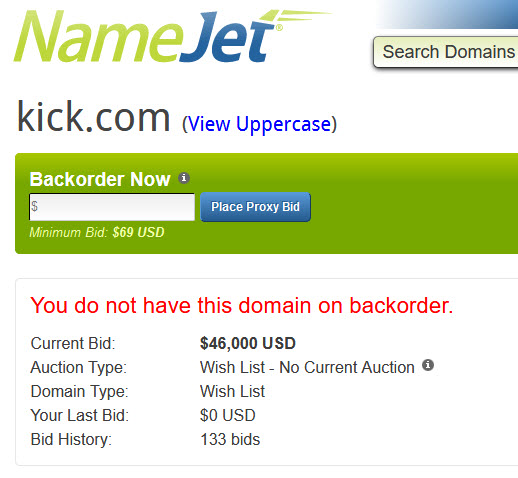 For those that don't who New Ventures Services Corp is… New Ventures Services Corp is the domain name warehousing company of Network Solutions/ Register.com / aka Web.com. Here here more from Jamie Zoch.
So…
Namejet sucks.
Network Solutions sucks!
Register.com sucks.
Web.com sucks!
NamesCon auction sucks.
ROTD sucks!
GoDaddy must seriously consider choosing a different auction partner if another NamesCon is ever happening in the future. Same thing. Too many years. Sorry.
Over and out.