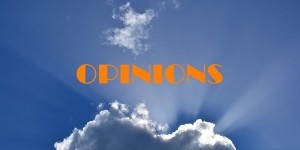 Radix joined Verisign and some other registries in temporarily waiving off the domain name restoration fees.
I don't understand what is the point of temporarily waiving a fee that was totally unnecessary to begin with and almost no one uses anyway.
The domain name restoration fee is a relic from the old days where you had to actually do some (even at that unnecessary?) paperwork to pull a domain out of the redemption period.
Now it is used by registrars, that have their own separate internal restoration fee, so as to get some extra revenue as the supposedly restoration fee is charged before the domain name enters the redemption period and the registry restoration fee kicks in.
And of course very few valuable domains ever reach the registry restoration fee period…
Namecheap say Radix's move is "a welcome gesture" but I don't see any registrars waiving their totally unnecessary internal restoration fee.
Ironically I have not heard of any registrars waiving their fake internal restoration fee.
Here is the announcement from Radix:
In an effort to reduce customer burden on domain-related spending during current market conditions, we are supporting a temporary waiver on the Restore Fee for all Radix TLDs. This waiver is in effect from Tuesday, April 14th, 2020.
So far, 75 registrars have enrolled for this program and have agreed to pass on the benefit of this waiver to their customers.
Speaking about the waiver, Hillan Klein, COO, Namecheap, said, "Radix's restore-fee waiver is a welcome gesture and very much appreciated by Namecheap and our customers. It's more important than ever for registries and registrars to work together to help our customers during these uncertain and challenging times."
Michiko Miyazaki from GMO too expressed her support towards this initiative and said, "We are all grateful that you (Radix) reached out to us with a helping hand. We are sure that this will bring some relief to the difficult situations our customers may be going through. Thank you!"
Appreciating this timely move from Radix, Endrit Muca from Namesilo said, "Major kudos to Radix for stepping up during these uncertain times and helping to ease some of the burdens customers are facing. At NameSilo, we will be passing 100% of these waived fees to our customers for all of Radix's TLDs along with many others as well as waiving our fees for these actions as well. Stay safe and take care!"
We are grateful to CentralNic for making this initiative possible, and working swiftly to engage with Registrar partners. We hope to continue supporting our customers in every way possible.
Stay safe and take care!
With love, Radix Radicals