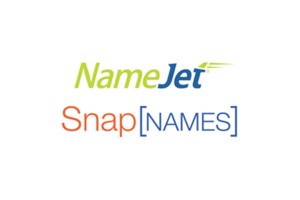 NameJet and Snapnames announced they will be combining their registrar expiry domain names into one domain auction inventory.
NameJet and SnapNames have been doing this with drop catching auctions since 2017.
You will now be able to bid on the same expired domains from either platform.
Not sure if this is enough to save these 2 failing domain auction platforms. Namejet has still not delivered to me a domain name I won in May 2019. Many others are complaining daily about domain not being delivered and about delays in payments from privately sold domains.
Here is the complete announcement:
Dear Valued Customer,
As you may be aware, in addition to NameJet, Web.com also owns the aftermarket platform, SnapNames.
In order to improve efficiencies and provide more domain names for you to choose from, NameJet will be combining our domain auction inventory with the registrar expiry domain names available on SnapNames. The additional inventory will be phased in next week beginning February 11th, and more inventory sources will become available throughout the coming weeks.
Both platforms will now offer the combined registrar expiry domains in a joint auction environment. NameJet and SnapNames have been doing this with drop catching auctions since 2017.
What this means to you as a NameJet customer.
More domain names to choose from by including SnapNames registrar expiry inventory.
The expiry backorder deadline is moving from 8:00 PM to 9:00 PM PST giving you more time to place back orders.
High bid will now be displayed as current winning bid based on standard proxy bidding rules.
Auction start amounts will be based on proxy bidding rules so only minimum bid amounts will be displayed during the PreRelease period.
Download lists will now include more registrar expiry domains from SnapNames.
All bid increments on NameJet will be changed to match those of Pending Delete.
Be advised that if you have both a NameJet and a SnapNames account, it will be possible to bid on either platform for the same name(s). This has been the case on the Pending Delete names but will soon apply to all names.
NameJet FAQ's will be updated to reflect the changes above.
Thank you for your business!
Team NameJet