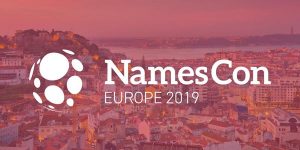 NamesCon Europe 2019 was at Lisbon, Portugal this year so the attendees had a chance to explore Lisbon.
The Liquid Domain Market Exchange organized the LXME Sunset Cruise on the 21st of June, the longest day of the year.
You can see below a very nice recording of the event in a video taken by Jeff Sass, the CMO of the .Club registry.
The 5-minute recap of the NamesCon Europe Sunset Cruise in Lisbon, Portugal was all shot with a DJI Osmo Pocket.
Here is the video:
You can see more videos from NamesCon Europe 2019 here:
NamesCon Europe 2019: Business lessons from big wave surfers
Video of the GoDaddy AMA at NamesCon Europe (including the story of the Voice.com domain sale)