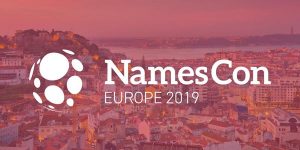 The agenda of NamesCon Europe 2019 was announced today.
The 2019 event is held at Cascais, Portugal, which is right near Lisbon in Portugal. NamesCon Europe runs June 20-22, 2019.
This year, NamesCon Europe takes over a 17th-Century fortress that's been converted into a 5-star luxury hotel and arts district. Take a half-hour trip up the coast from Lisbon to beautiful Cascais, where you'll find us at the Pestana Cidadela Cascais, right on the waterfront.
At the moment the Event Pass costs 549 EUR (VAT not included) and sale ends on June 1.
NamesCon Europe 2019 Agenda
Thursday, June 20
| | |
| --- | --- |
| Registration and Exhibit Area opens. | 9:30 am |
| Morning Coffee in the Exhibit Area. Come in, pick up your badge, and see who else made it to beautiful Cascais. | 9:30 am |
| Morning Sessions with 360-degree state-of-the-industry reports from analysts, investors, brokers, registries, and registrars. | 10:30 am |
| Lunch Buffet: See why Portugal is famous for its food! |  1:00 pm |
| Afternoon Sessions with specific topic tracks. Listen to panels on domain monetization, specific domain investments, or regulations. Pick the brains of leading industry experts in our roundtable discussions. | 2:30 pm |
| Surprise Evening: Celebrate summer with some world-class Portuguese food and wine among new and old friends. |  8:00 pm |
Friday, June 21
| | |
| --- | --- |
| Registration and Exhibit Area opens. | 9:30 am |
| Morning Coffee in the Exhibit Area. | 9:30 am |
| Morning Sessions with 360-degree state-of-the-industry reports from analysts, investors, brokers, registries, and registrars. | 10:30 am |
| Lunch Buffet: Some more delicious Portuguese food! | 1:00 pm |
| Afternoon Sessions with specific topic tracks. Listen to panels on domain monetization, specific domain investments, or regulations. Pick the brains of leading industry experts in our roundtable discussions. | 2:30 pm |
| Let's take these fascinating conversations to the streets, and enjoy the beautiful Cascais evening! | 6:00 pm |
Saturday, June 22
| | |
| --- | --- |
| Shuttle Pick-Up to the beach. | 10:00 am |
| Enjoy a Beach Day with us on the gorgeous Praia do Guincho. We've efficiently scheduled the day with surf classes, lunch, and drinks—because a work/life balance is very important. | 11:00 am |
| Shuttle back to the Pestana Cidadela Cascais. | 5:00 pm |