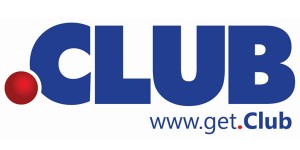 .CLUB domains announced today that at NamesCon Global 2019 in Las Vegas the Names.club marketplace will begin allowing premium names with any extension, including .COM names, to be listed for sale.
.Club is excited to make a much wider range of brandable and keyword domains available with 60-month Easy Payments, as they say they are confident paying monthly is an attractive way for businesses, startups, and entrepreneurs to build a brand on a great premium domain and that this also represents a great new distribution channel and model for all domain investors to sell their names.
Domains offered at Names.club must be priced at $5,000 or more and must have standard renewal fees. All names accepted for listing at Names.club will be offered with 60-month Easy Payments (after a 15% down payment) with no interest and the ability to cancel any time, just like a magazine subscription. In addition, domains listed for sale on Names.club will also be listed for sale at a growing number of registrars such as Namecheap, who offer Easy Payments Powered by Names.club.
Names.club, launched at Namescon last year, features .CLUB names as well as names from other registries including GMO (.Shop), MMX (.Fit, .Wedding, .Miami and more), and Radix (.Online, .Tech, .Space and more). Now individual domain owners and domain portfolio owners can also list their names for aftermarket sale at Names.club. All premium names offered at Names.club will be available with 60-month Easy Payments (after down payment), making high value, brandable, and keyword domains more affordable for small businesses and entrepreneurs.
"Since its inception, Names.club has demonstrated that monthly payments are an attractive, affordable way for startups and entrepreneurs to build a great brand with a high value premium domain," stated .CLUB CEO Colin Campbell. "Now we're applying this philosophy to all domain extensions and all sellers of domains, from registries to individual domain investors," Campbell continued.
The network of more than 100 domain brokers and affiliates with Names.club accounts will now be able to earn commission on all names sold by Names.club, including .COM names and all listed aftermarket names. The Easy Payment plan at Names.club minimizes the upfront expense for the buyer and maximizes their flexibility and opportunity to use a great, brandable domain. After a 15% deposit the remaining 85% is paid in 60 monthly installments, with no interest and no long-term obligation. For example, a name priced at $5,000 would be $750 down and $70.83 per month for 60-months.
For more information about listing domains please visit www.Names.club. To apply to become a Names.club Broker or Affiliate, please visit www.NamesBroker.club.