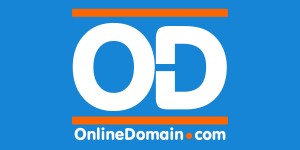 Oliver Hoger filed an injunction against Konstantinos Zournas and OnlineDomain.com in a Greek court.
The injunction (I am not exactly sure what this procedure is called in foreign courts or if there an exact equivalent as I am trying to translate from Greek law terminology. "Summary procedure" is probably another term for it.) was filed last month and there was a court hearing a few days later.
Oliver Hoger claimed in his injunction that my post on April 10, 2018 "Namejet domain name auction front running continues. This time with an Oliver Hoger owned domain." was completely not true and had slanderous claims. He claimed that he never made any bids on his own domain name auctions. He also said that because of his business activity he is harmed by this post because it affects his honor and integrity as an entrepreneur.

Oliver Hoger asked the court to accept his injunction and to order a protection of his personal rights. He also asked that I defer from posting in the future any slanderous or insulting claims about him.

I see this as a direct attempt to limit freedom of speech. These attempts against freedom of speech should NEVER go unanswered. So I had my lawyer to prepare a 22-page document supporting freedom of speech and, in short, presenting the truth.
My original post, that Oliver Hoger complaints about, was mainly about front-running at Namejet by some people from India while the part about Oliver Hoger was only 5-6 lines. All I did is mention the truth: "[…] OLIVER HOGER that was involved in the Namejet shill bidding scandal. Oliver was caught bidding on his own domain names on Namejet.".
The truth is supported by statements by Oliver Hoger himself on NamePros.com here, here and here.
Here are 2 small parts of Oliver Hoger's statements on the NamePros.com forum thread called "Bidding on your own names at NameJet…?":
"I won allot of domains and a few of mine so this got closed down months ago already due to this.. Im trying to fix to be able to exclude all my domains."
"I won allot of good deals then ran to wining about 4 of my domains and it go closed down due to this. I was bidding on ALL LLL.com and ALL short names"
Yes, we wrote 22 pages supporting the obvious truth and our freedom of speech rights. This has been a crazy ride. I am trying to explain the obvious here. Oliver Hoger claims that what he said himself is slander when I say he said it!
Here is a small part from our court submitted document translated from Greek to English:
[…] However, the applicant does not have a different view, since he can not challenge his publicly acknowledged facts. Thus, instead of explaining to the public why he is bothered by what I have mentioned, he chose to bring the present proceedings for interim measures. His purpose is for me not to publish anything about him, trying to cause to me a deterrent effect, (a chilling effect, according to the jurisprudence of the European Court of Human Rights), so as not to write anything about him again. However, the choice of a court injunction to cause a chilling effect, i.e. preventative censorship, is an option prohibited by Article 14 (3) of the Constitution and Article 10 (freedom of expression) of the European Convention on Human Rights. Therefore, his request that I be obliged not to write anything that insults him in the future, apart from being totally vague, is additionally abusive as is the whole of the present application, in the light of the applicant's choice of giving his own view, which he did not prefer, deciding to cause me a chilling effect. However, in these circumstances, the conduct of the applicant means that the purpose of the proceeding for interim relief, and its conversion into a censorship, contrary to the Constitution and the ECHR, has been distorted, which is why the present application must be rejected. […]
We have asked the judge to reject Oliver Hoger's injunction in its entirety.
The court decision is expected any day now.