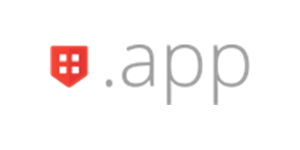 I checked to see what .app domain name sales are listed on Namebio.com and I found 4 sales all from June 2018.
.App domains launched about 2 months ago. .App entered general availability on May 8.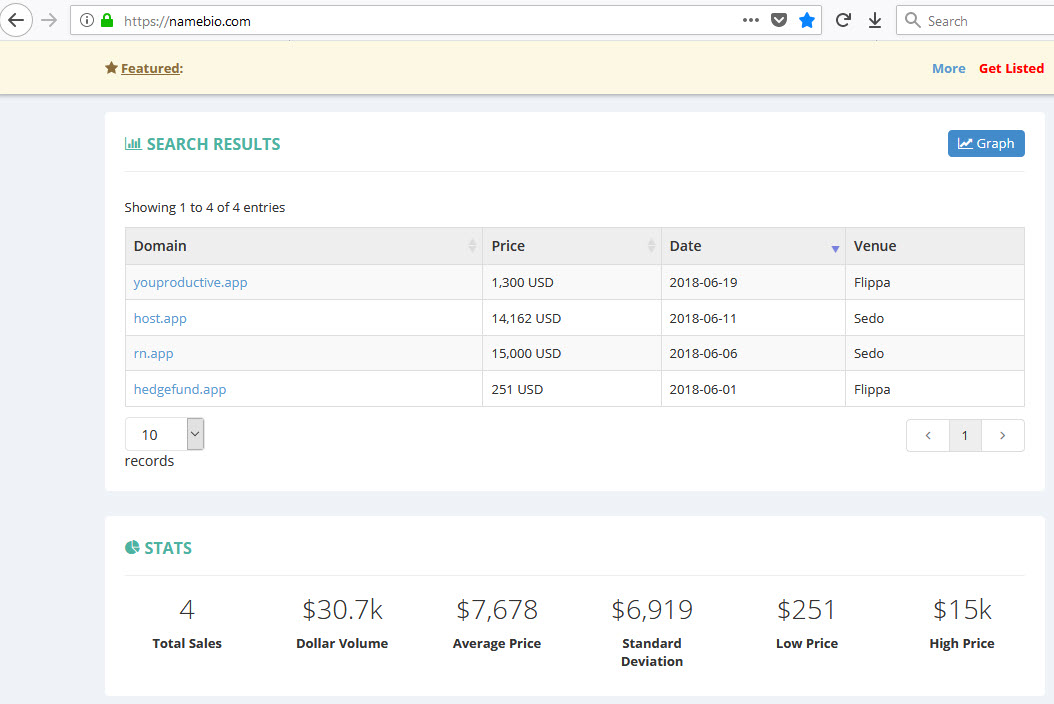 I did a fast check to see if these have sold and I from what I see the domains host.app ($14,162) and rn.app ($15,000) have not been sold. The other 2 domains probably did sell. GDPR and whois masking is making things a lot more difficult these days.
The 2 5-figure domains have not been updated since the "purchase date" and are also still for sale at Sedo. Sedo does remove domains from listings after these have sold. The domain rn.app is for sale for $37,500 and host.app is open to offers at Sedo. So these were almost definitely not sold.
These domains were not in any of the Sedo weekly sales reports so my guess is that these prices were taken (by Namebio) from Sedo auctions where the buyers never paid. (Or something worse.)
Since 2014 I am running Sold.Domains that lists New gTLDs domain sales only. I too am having trouble on what sales to report and when. I am not tracking Sedo auctions because that is inaccurate as many auctions are not paid for. But I am tracking the Sedo sales RSS feed that reports true sales.
Just to be clear, I don't blame Namebio here. I am sure that I too have listed some questionable sales in the past few years. I have talked about some of them, including the .xyz sales.
I have removed a few which I was sure were not real. So Namebio will probably check these 2 "sales" and they will probably remove them too.
I am also thinking of removing all .top sales as a lot of these are questioned by many people. I also don't appreciate the amount of comment spam I am receiving from the .top registry that make the whole registry feel fishy. And the .top extension is a spam and abuse haven if you haven't heard and its registry allows that to continue.
Finally, I have to say that the window of opportunity for making some nice .app sales is slowly closing.
People should have taken advantage of the initial .app hype but I haven't seen much action. I heard about the gay.app sale but nothing was confirmed.
A 5-figure outlier will no doubt exist in the future but the lack of consistent 4-figure sales in not a good sign for the overall investment potential of .app.
.App is doing good for Google as the extension now has 276,869 registered domains but not doing good for domain investors. Let's see how many .app domains will be registered in 2 years from now. My guess is there will less than today.
I have talked about .app domains: I said that .app is for dreamers.