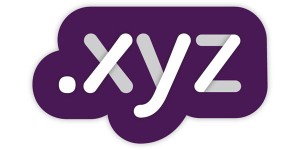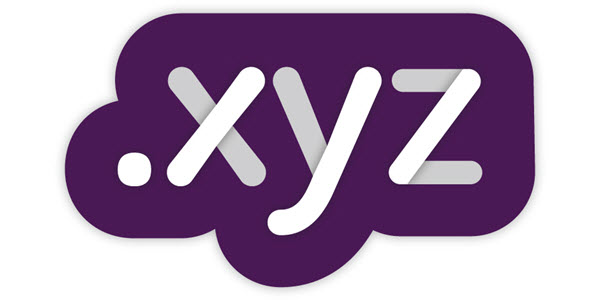 Are all .xyz domain name sales real? Over the weekend some articles and comments came out saying that a lot of the .xyz sales are just publicity stunts.
The truth is that .xyz does not have the best reputation in the domain name industry and anything related to domain name sales or registration numbers is treated as highly suspicious.
I have written numerous posts about .xyz on this blog including this post that has almost 200 comments.
Are all auctioned domain names being paid for? Of course not. This applies to all auctions including Namejet, Go Daddy, Flippa, Snapnames, etc. and any domain name extension. Just by looking at the auction results you can't tell if a domain name will eventually be paid for or not.
But people are also accusing the .XYZ registry of something else. They are saying that some domains are indeed paid by the buyers in the auction houses but that money partly (or wholly) comes from the .xyz registry. They accuse .xyz registry of pumping the .xyz sales so it appears that .xyz domains are very expensive and desirable.
On Friday I posted the March results of a .xyz auction at West.cn. 1.xyz sold for a record breaking price: $182,971. Several other domain names like hk.xyz, vip.xyz and 66.xyz sold for $30k or more.
Andrea Paladini (from Trestar Corporate & Domain Advisory) posted a comment on the 1.xyz article saying and explaining why he thinks that .xyz prices are manipulated:
Kostas,
IMHO you should check just highly-priced transactions involving .xyz names, that's where price manipulations take place.
What will you find? Let me guess: a lot of not even resolving names, many under privacy, some purchased by the same guy/domain investor, some still owned by the Registry, some "nominees" …

Some random, quick examples (Source: Namebio.com):
9.xyz, reported sold in Dec 2015 for over 175k USD, is registered to a "cui kai" in China, a domainer whose email is associated to over 12,000 names, many of which are .xyz. The domain redirects to xyz Registry site;
6.xyz, allegedly sold for 125k in Nov 2015, is registered to a "Bowen Liu", based in Ontario and doesn't resolve. This is a domain investor, his email is associated to approx 19,000 domains;
8.xyz, allegedly sold for over 81k USD in Sept 2015, is registered to a "zhang peng fei" in China, definitely a domain investor, his email is associated to nearly 20,000 domains;
888.xyz, allegedly sold for 70k USD in Jan 2016, is again registered to the same "Kai Cui"/"cui kai" as above (same phone number and email);
xx.xyz, allegedly reported as sold for over 59k USD in Dec 2015, as of today has no Whois, which means it's not even registered, doesn't resolve;
yy.xyz, allegedly sold for over 38k USD in Dec 2015, is registered to a "shi ming" in China, another domainer, but redirects to the xyz Registry site.
22.xyz, allegedly sold for over 26k USD in Dec 2015, is registered to a "lin qing ming" in China, another domain investor who owns over 8,000 names, the majority of which are xyz. The domain redirects to the xyz Registry site again.
ZZ.xyz, allegedly sold for over 17k USD in Dec 2015, is owned again by the same "cui kai" above, whose portfolio is full of .xyz names. Again, the domain redirects to xyz Registry site.
87.xyz, allegedly sold for over 15k USD in Dec 2015, has no Whois, doesn't resolve.
I've checked all the "highly-priced" names you have listed here as sold at auction: all of them have the same Registrant, the Registry, aka XYZ.com, LLC …
Should I go ahead? … lol …

Please note that all those names are defined by the Registry as "Variably priced premiums", with an annual renewal fee of 55,000 USD or 13,000 USD for the 2 characters …

I think that the majority, if not all, of those transactions are fake, totally fabricated, no money has ever changed hands, if we exclude that paid to the partners and "participants" in this pathetic sham and large-scale manipulation to pump up and create the hype, including some Chinese "nominees" and other "friends" …

On a different note, I let you guess by yourself how xyz has reached 2.7 mln registrations, 71% of which are parked (according to Ntldstats.com) … check the names of the main Registrars and probably you'll have a first answer … not a surprise to me the fact that GoDaddy is just at 2% and NetSol has basically disappeared … a few words to the wise …
As I said, just facts.
See here the all time top 20 New gTLD sales and the top 20 2016 top sales at Sold.Domains. .XYZ has 5 domains in the highest sales of all time and 14 of the top 20 2016 sales.
I started checking all 5-figure .xyz sales up until January 2016 but Andrea above had done most of the work. I only have 3 comments to make:
6.xyz – the domain resolves and is for sale at 4.cn
88.xyz – Nameservers have not changed pointing to Namejet auction (it is not 888.xyz)
Kai Cui is 'winindomain' at Namejet.
I then checked out the .xyz Namejet sales above $2,000 at Sold.Domains. Namejet issues a report for sales over $2,000 every month.
jjj.xyz     9600     USD     $     2016-02-23
cloud.xyz     6600     USD     $     2015-08-24
ggg.xyz     5150     USD     $     2015-12-01
sina.xyz    3100     USD     $     2015-12-24
3 of the sales (cloud.xyz, ggg.xyz, sina.xyz) were reported as paid by Namejet. jjj.xyz should(?) be in the March report that will soon be published.
Only cloud.xyz has a changed whois and resolves to somewhere outside Namejet. The other 3 domains still have the same combination as before they were "sold":
Registered at Enom
Behind Whois Privacy
Pointing to the their Namejet auction.
Like this wasn't enough yesterday Theo Develegas published an article on DomainGang.com questioning weather Negari.com was actually sold or not last year by Daniel Negari on Namejet.
What do you think when you see a .xyz domain sold for big bucks?