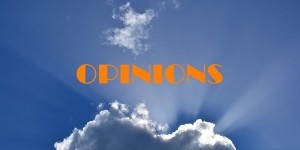 What is the oldest domain name you own? Mine is from 1994.
Of course I only started domaining in July 2002, (almost 16 years back) but I have bought hundreds of domain names that have an original registration date that is before 2002.
I actually have 2 domains from 1994, about 15 from 1995 and tens from 1996. A lot more from then on.
In just the past few weeks I have bought more than 10 domains from the 90s.
Andrew Rosener did a poll on Twitter on how many portfolios exist with domain from all years from 1987 and onwards:
How many people or companies on Earth own a portfolio containing at least one domain from each year since the inception of DNS (not including 1985/86 because there was only 1 domain registered)? So 1987, 1988, 1989, 1990, 1991, 1992, 1993, 1994, etc…

— Andrew Rosener (@andrewrosener) June 21, 2018
Most people think there are 2-5 portfolios with domains from each year since 1987. Drew bought TMR.com and TMN.com from 1991 and 1993 recently.
So what is your oldest domain? Please post it below along with the registration year. Remember, you don't have to be the original owner!
I will start with mine that is Functionality.com from 1994.