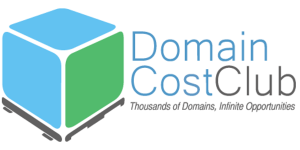 DomainCostClub.com has informed me about the changes on whois data visibility after the GDPR enforcement today.
The DomainCostClub provides domain name owners with whois privacy but they can opt-out if they want their whois data to be shown publicly in whois.
"Since we offer free domain privacy, we can turn on privacy for any users that do not opt-out of us making whois info private (some people want to have their information remain listed in WHOIS)."
"Our whois publication will remain the same as far as what fields are displayed, only whether or not the user has domain privacy enabled."
"Registrars will still be able to access port 43 whois lookups, we're not making any changes there."
This mostly applies to the .com and .net extensions that don't use thick whois. These domains will start using thick whois in 2020. Extensions that use thick whois, that is all the other gTLDs and some ccTLDs, make their decisions independently and the registrar has no effect on what data is shown publicly.
DomainCostClub.com is a registrar that charges users with a yearly fee and then provides all domain names at cost.
UPDATE:
DomainCostClub provided some more details about the whois changes:
"Upcoming Changes to Domain Privacy and WHOIS.
As of May 29, 2018, we will no longer make any personally identifiable information available on our public WHOIS unless you specifically remove Domain Privacy from your domain. We will be applying to all domains currently showing contact information on Tuesday May 29th, 2018.
Your organization information will continue to be displayed where provided. Any contact attempts being made by others regarding your domain name can be made using the Domain Privacy email address (your.domain@dccprivacy.com) listed in WHOIS lookups and the email be forwarded to your email address on account. Your information in the email will remain private and we will not retain a copy of this communication.
If you do not want Domain Privacy applied to domains on your account, please email us a list of domains or an email stating to leave Domain Privacy turned off for all of your domains. You can manage Domain Privacy for your domains in the My Domains section of your account and apply it now if you wish. You can also remove Domain Privacy at any time."