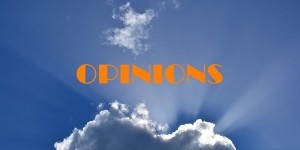 These are some of the words or phrases that you don't want to hear from a potential buyer of your domain name.
This goes beyond the usual cheapskate pretending to be a student, people making ridiculous offers or the threatening idiot that thinks he deserves to have a domain more than the current owner.
These people are usually not rude but don't seem to really need the domain name. At least not immediately.
Of course there are also some inquiries from people having the wrong domain name looking for their lost mobile phone or asking about a credit card charge or trying to book a room or download movies or something. They clearly have the wrong website so I either tell them that or ignore them. When I get too many of these inquiries I simply put the domain as "not for sale" and avoid the constant headaches.
These are some of the words or phrases in an inquiry to which I am not sure how to respond to:
curious/wondering
reasonable price

You are not using the domain. How much would you let it go for?
Here are a couple of inquiries I had yesterday:
"I was wondering what your plans were for ********.com, if you're willing to let it go what are you looking for."

"Are you planning on doing anything with this? I can't offer much but if you're not using it then let me know what you'd let it go for."
I am not sure how to respond to inquiries like these.
One choice owners have is to simply respond with a quote and be done with it. You may get a "no thanks", "wow, I was not expecting such a high price" or even a "F*ck off".
A different choice is trying to figure out what the intentions of the buyer are. Usually in this situation the "buyer" is playing around with a new project in his/her mind that has no set budget. Usually there is not even a well-formed idea. Domain owners can try and educate the buyer but I have not find that to be working. People have a rough idea embedded on their minds on how much domains should cost and it is very hard to change their mind.
So lately and more often than not, I reply to these kind of inquiries with a simple "not for sale". This way I avoid most of the drama.