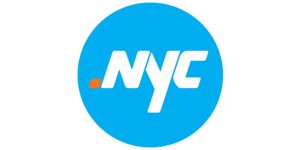 Fashion .NYC premium domain auctions end tomorrow at Snapnames and bids so far are disappointing. Only 7 of the 24 domains have bids and these bids are just above the $500 opening bid.
Auctions.nyc and the City of New York are having their 2nd auction of premium .NYC domains this time 24 fashion related domain names like Fashion.nyc, Shop.nyc and Makeup.nyc are auctioned at Snapnames.com. (to coincide with the most famous fashion week events in the world)
The .NYC Fashion Auction ends tomorrow February 28, 2017.
The first auction of premium .NYC domains featured 20 domain names associated with real estate and was on Namejet. RealEstate.nyc was the top selling domain name getting a $21,300 winning bid. Apartments.nyc also got a 5-figure bid with $16,155. 19 out of 20 domains were sold for a total of $70,650.
Premium .nyc domains are released to auction in batches of similarly themed names. .NYC has more auctions lined up, each with a different theme.
Here is the list of the 24 fashion related .nyc domain names ending tomorrow and their bids so far:
Apparel.nyc
Boots.nyc ($525)
Boutique.nyc
Bras.nyc
Clothes.nyc
Couture.nyc
Deals.nyc ($525)
Designer.nyc ($525)
Fashion.nyc ($550)
Jewelry.nyc
Lingerie.nyc
Makeup.nyc
Models.nyc ($550)
Photographer.nyc
Rings.nyc
Runway.nyc
Salon.nyc
Shirts.nyc
Shoes.nyc
Shop.nyc ($575)
Sneakers.nyc
Stylist.nyc ($525)
Suits.nyc
Swimsuit.nyc
Of course most of the bidding happens within the last hour or the auction but results will probably not be close to the 1st auction.
The absence of any marketing whatsoever and the change of venue from Namejet to Snapnames were not helpful.
Only businesses, organizations and individuals with a physical address in the five boroughs were eligible to bid and register these premium .nyc domain names.
Opening bid is set at $500.
The 1st auction was not devoid of drama as the domain Home.nyc was accidentally released before the auction and later replaced with Homes.nyc.