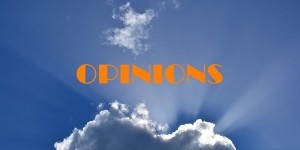 First of all Frank Schilling is not REALLY dropping 230,000 domain names. These are his registry's domains. Everyone that registers one will pay Uniregistry a fee. Frank Schilling is expanding his sales channel from just a parked page to hundreds of registrars and also reducing his overhead cost. You can't beat that.
He is actually moving from one (failed?) registry model to another. If you say he is dropping the domains it is like saying the Donuts registry dropped all their domain names. They didn't. They just released all domains and put a premium registration/renewal price on them.
New gTLD registries are allowed by ICANN to reserve as many domains as they want. But a registry can't have more than 100 domains registered on their name at any time. So a few registries including Uniregistry and Minds + Machines created shell companies and registered all their reserved domains under these companies. When Frank was launching his New gTLDs he registered all his reserved names under North Sound Names.
He thought that the .com model (domains resolving to a parked page where you could make an offer to buy the domain) would work for New gTLDs as well. But apparently, from news that I have heard lately from Uniregistry and Minds + Machines, this model didn't work.
These 230,000 domains will be available for anyone to register but not at the regular registration/renewal fee. All these names will have premium registrations/renewals of about $50 to $300 per year. So Uniregistry is not really dropping these domains.
Most of the people interested in New gTLDs visit a registrar, type in a domain name and if it shows up as registered they don't bother visiting the domain or checking the whois. Most New gTLD buyers are looking for something cheap and friction-less. So New gTLDs don't get much type-in traffic from potential buyers and hence inquiries are on the lower side.
And these buyers are more likely to make a $50-$100 (per year) purchase than to make a $1,500 one off purchase after talking to brokers, negotiating, etc. They can test if the domain name works for them and then drop it. And of course a $50-$100 impulse purchase is far easier than a $1,500 one.
Which takes us to probably the most important reason. By this move Frank is lifting all the New gTLD related work (which on 230,000 domains can be daunting) from its brokers and let them focus selling his .com portfolio that has higher margins. Registrars are far better at selling $50 per year domain names and Frank doesn't have to pay anything. So Uniregistry's distribution channel expands while reducing the labor cost. You can't beat hundreds of registrars around the world working for you for free.
One last reason for this move is the cost. Many people don't realize that Uniregistry has to pay an ICANN fee of $0.25 for each of their reserved domains that are registered. (other registries also have to pay their backend provider if they do something similar) That is $57,500 per year for these domains Frank is "dropping". That is $575,000 over 10 years. Maybe it seems small but costs do add up.
Do you think there are other reasons too? Let me know what you think.
Are New gTLDs dead or not?
They are certainly not dead meaning they are not going away any time soon. Of course a few extensions will fail and the registries will have to resell the rights or simply close shop.
Will New gTLDs be as successful as .com and some other extensions (mainly ccTLDs)? Maybe never. This doesn't mean that New gTLDs can't find some room between "dead" and ".com" to be successful. The verdict is still out as to what end of the domain name spectrum New gTLDs are going to live closer to. We probably have to wait a few years to know the answer to that.
And of course New gTLD (registry) success and domain investing success might not be aligned!
*Update*
I forgot to mention another minor(?) problem and cost of the registry. When a domain name is registered it could be subject to a UDRP and a URS complaint. When a domain name is reserved there is no such risk. North Sound Names has received 4 URS complaints so far and lost 1 of them. Now Uniregistry will have one less thing to worry about.