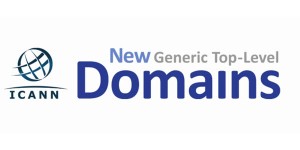 Martin Wiss a spammer from Sweden is sending out numerous (hundreds or probably thousands) of emails today in an attempt to sell some of his New gTLD domains to owners of similar .com, .net, .org, .info, .biz and other gTLD domains.
Most of the domains he has for sale are Radix New gTLDs such as .online, .website, .space and .site. He is also selling a few .company, .onl and other New gTLDs. Most of the domains were registered less than a year ago so he is probably looking to unload the domains before they are up for renewal. Whoisology shows he owns about 1,000 domains and all are New gTLDs.
His real email is martin@wiss.se as this is the email in all domain name whois. He is sending all his spam emails from a static IP in Sweden and has his gmail address in the email message.
You can find below a sample of the hundreds of spam emails I got today in different email addresses and in just a couple of hours. I bet he is only starting.
"I give owners of similar domain names, the opportunity to buy the following domain names:
kayaks.website
Please respond with a bid within a week if you are interested.
Domain sale and transfer through escrow.com is recommended.
Paypal and payoneer payment is accepted.
Best regards
From:
Martin Wiss
domains.are.cheap@gmail.com"