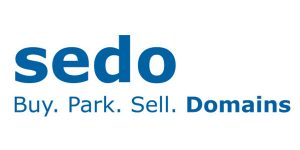 According to TheDomains.com "Sedo has decided to stop reporting the total weekly transaction number and the percentage of buy it now transactions.".
WOW. I didn't expect that from Sedo. Or actually I did. I guess they don't report the number of sold domains as well.
Are they so afraid of criticism and the truth that their number of sales is declining for years? Were their numbers total bs and pr (numerous reports of exactly $1m in weekly domain sales) so they worry that they may held accountable? Will they have tax issues in Germany? All of the above?
Just a month after my series of articles about the declining Sedo number of sold domains and they went ahead and did this now. They have completely eliminated any statistics from their weekly report. After deciding to only publish sales above $2,000 instead of $700 their weekly report only presented about a 3rd of the total claimed sales.
I guess some will blame me for that. I don't really care. I am glad that Sedo reacted as they did so people see them of what they really are.
BTW if you look "closely" you may see most of the sub $2,000 Sedo sales. I guess Sedo doesn't even know how its systems work.
Sedo had a website redesign yesterday that is simply a face lift of the pre-login pages. After you login into your account everything is the same. A brief look around revealed everything that needs to be updated is simply not updated. Their market trends section is stuck at 2013 and their New gTLD launch schedule is outdated.
Interested in learning more about Sedo? Here are the articles from last month:
Sedo: Number Of Sold Domains Is On A Steady Decline Since 2010 (Down 38,7%)
Sedo Cuts Me Off Completely! (Will Not Even Reply To My Emails)
Sedo Replied To My Email After 8 Days & Thinks We Were In Some Kind Of Partnership!
These are some older articles about Sedo:
Sedo Refuses To Help Me With My Legal Battle With Alibaba (Still waiting for a reply from their lawyer after 10 months.)
Is Sedo Oblivious? Sedo's review of the 2012 domain year
Sedo's legal liability – Sedo's control panel parking optimization bug