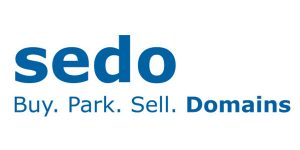 Sedo has completely cut me off after I wrote 2 articles last week about Sedo's declining numbers in number of sold domains and criticizing many of the issues they have for years and their lack of innovation.
The 2 articles were "Is Sedo Slowly Dying?" and Sedo: Number Of Sold Domains Is On A Steady Decline Since 2010 (Down 38,7%).
I have been receiving the weekly Sedo domain name sales report for the past few years. Last week, and after I wrote the 2 articles, I didn't receive the weekly domain sales report by email as usual. All the other bloggers, that have requested it, got it ok.
So I emailed Christoph Holler, Sedo's Marketing & PR Manager, telling him I didn't get the report. He was the person emailing the report every week. Almost a week later and I have not received a reply. Not even one saying "we don't like you so we will not send you the report".
It's good when companies once again confirm my opinion of them.
Christoph Holler did make a single comment on one of the articles but he didn't reply to all the questions that were raised either by me of by the 69 (so far) comments made by readers. Comments are a good read and provide some very interesting data.