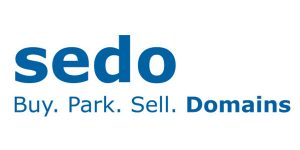 Finally Sedo and Christoph Holler, Sedo's Marketing & PR Manager, got 5 minutes to send me an email telling me they don't like me. I knew that (and I don't care as I don't like them too) but I wanted to hear it from them.
And I wasn't ACTUALLY waiting for Sedo to tell me they stopped sending the lists. I got the message loud and clear when I didn't receive 2 of the weekly lists. I just wanted to hear how they are going to say it.
Christoph began by saying that he had a busy week and that was because he didn't respond to me. Huh? What does a PR manager do that is more important that to try and protect the image of the company he works for? He certainly had time to go into his mailing list and remove my email address from the domain name sales weekly list.
He thought I was unfair that I only waited 8 days for a simple email saying "you are getting no more lists" while he had the time to go into his mailing list and remove my email. Of course he only replied AFTER I posted that he had not replied to my email.
He didn't reply to any of the really important issues like the falling Sedo numbers in terms of domain names sold and the several of my and reader's complaints. But he did managed to find one (1) report that was below $1m in sales in the past year. Yes one. I guess it took him a lot of time to do that. That was his defense on why Sedo seems to be "stuck" on $1m in sales week after week and (almost) never below that mark for almost 2 years now. They have a few better weeks but never a bad week. hmmm…
Exactly because Sedo is a private company they can publish any numbers they want, produce 1/3 of the claimed amount sold in their list and no one can question or confirm their numbers. Ever!
Sedo also tried to convince me that loosing the middle of the market (as they indirectly admitted) is part of their strategy to strengthen the (low-end) buy-it-now sales. Well done Sedo. You succeeded.
Christoph, after making some insignificant comments on what Sedo believes in and some non-specific PR plans for the future he told me that their list now only provides sales above $2,000 without of course explaining why.
Sedo also thinks they are doing a lot of work but they not that good to communicating that. And that comes from the Marketing & PR Manager. No Sedo, you are not listening to your customers. Customers don't need PR. They need actions. And you are late 5 years from doing ANY action.
Sedo thinks that me and Sedo were in some kind of partnership by providing me this weekly list. This is plain crazy.
[…] doesn't make it feel like a partnership we want to pursue much further. A partner wouldn't complain about receiving our sales list proactively by saying "Seriously a report with only 59 domains?" or even "So is Sedo slowly dying? Some will say it is already dead" and "I don't feel sorry for Sedo". […] […] So again, this makes us lean more towards ending this partnership and yes, actually stopping to send the weekly sales list to you.[…]
Let me be clear on something, Sedo:
We were never partners on anything. Ever. You were providing me these lists so you could get some free exposure. I was doing YOU a favor. You should have thanked me for that while it lasted.
Finally and contrary to what Sedo thinks these Sedo stories made me no money. All I want is for domain name investors to see companies for what they are. That is why I blog. The ads I have on the blog do not even cover my time and expenses.
Interested in learning more about Sedo? Here are the latest articles:
Sedo: Number Of Sold Domains Is On A Steady Decline Since 2010 (Down 38,7%)
Sedo Cuts Me Off Completely! (Will Not Even Reply To My Emails)
And some older ones with more coming soon:
Sedo Refuses To Help Me With My Legal Battle With Alibaba (Still waiting for a reply from their lawyer after 9 months. More on this next week.)
Is Sedo Oblivious? Sedo's review of the 2012 domain year
Sedo's legal liability – Sedo's control panel parking optimization bug