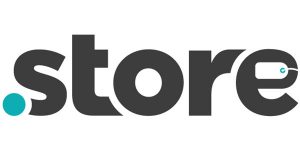 Radix announced that their new gTLD .STORE made more than $1 million before close of general availability day 1, earlier this week. This figure includes revenue earned from premium names, sunrise and regural registration fees.
.Store started with 10,000 registrations in the first 10 minutes. It closed the 24 hour mark at 25,026 registrations.
At $300,000, premium names were a strong contributor, despite including only the first year revenue from tiered, annuity premium names. .store sold generic key-words and 2 character names to established brands. Several 2 character domains like qq.store, c9.store that have been sold for undisclosed amounts.
Generic words like t-shirts.store and stars.store were sold for one-time fees of $25,000 & $10,000, respectively in the Early Access Program (EAP) before general availability.
Only counting those from well established brands, there are a further 10+ names in the premium names sales pipe-line, most of which are deals that are conditional to actual usage of the names.
VP & Business Head of Radix, Sandeep Ramchandani added "Our strategy for .store is to develop it 'top-down', and its immensely encouraging to see proactive interest from large brands. As we see many of them developing and promoting their .store names over the months to come, our task of convincing the medium and micro retailers will become a lot easier. While it's nice to reach a revenue mile-stone much earlier than expected, our long-term success rides on building .store into a credible name-space, which drives a sizable value of e-commerce business."
At the end of day 1, Aliyun was the leading Registrar followed by GoDaddy and West.cn
6 applicants including Google, Amazon, Donuts, Uniregistry had originally applied for the .store TLD. Radix secured exclusive rights to run the .store extension through a private contention resolution in February,2015.