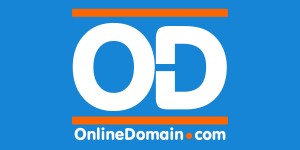 OnlineDomain.com reached another milestone and I didn't even notice it.
This post that was published last week, "Greek Seller Contacts Frank Schilling To Sell Him A .MOM Domain 21 Hours After General Availability", was post number 3,000 published by OnlineDomain.com.
It has been quite a ride since I started almost 4 years ago in July, 2012. I usually write 2 or 3 articles every day. I had small break back in 2013 because of some unfortunate events. I almost lost the entire blog (again).
I am mostly thankful about the 13,400 comments that have been posted by readers. Thank you!
Please follow OnlineDomain.com on Twitter @OnlineDomainCom and Sold.Domains @SoldDomains.
I also want to thank my sponsors over the years. They keep this blog going.
If you are interested in becoming a sponsor please let me know here.