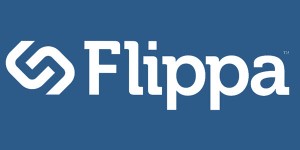 There were quite a few LLLL.com domain name sales these 2 months, many .io domains and a few New gTLDs.
Highest domain name sale for the month April at Flippa was QTO.com that sold for $23,508. The domain name LeMans.com sold for $20,000.
Four-letter brandable Klip.com landed $13,250, Money.io got $7,300 and pc.guru sold for $2,949.
Top Flippa Domain Name Sales In April 2016:
| | |
| --- | --- |
| Qto.com | $23,508 |
| LeMans.com | $20,000 |
| Klip.com | $13,250 |
| [Private] | $10,000 |
| eWebsite.com | $9,000 |
| BitFood.com | $8,000 |
| Money.io | $7,300 |
| P.et | $6,500 |
| Portfolio of 15 LLLL.com's | $5,300 |
| 4DPrinter.com | $4,901 |
| Proc.com | $4,150 |
| Contusion.com | $4,000 |
| Fish.io | $3,050 |
| pc.guru | $2,949 |
| Directions.net | $2,800 |
| Crammed.com | $2,800 |
| disk.net | $2,750 |
| NYCLaw.com | $2,597 |
| doc.ai | $2,500 |
| DomainNet.com | $2,500 |
| ched.com | $2,450 |
| * best.tv [Uncertain Sale] | $2,360 |
| motivational.net | $2,200 |
| Donut.net | $2,149 |
| scams.net | $2,055 |
| Removers.com | $2,000 |
| cebank.com | $2,000 |
| xStrategy.com | $2,000 |
| wedding.io | $1,900 |
| pak1stanfirst.com | $1,870 |
| employ.net | $1,751 |
| drappliance.com | $1,595 |
| Serenity.org | $1,550 |
| tapebackup.com | $1,500 |
| hwql.com | $1,500 |
| print.ly | $1,499 |
| photo.gallery | $1,495 |
| BagReviews.com | $1,400 |
| Steal.org | $1,300 |
| Animated.net | $1,300 |
| gjzf.com | $1,300 |
| ta.io | $1,272 |
| ivrx.com | $1,250 |
| picka.com | $1,250 |
| 4ft.com | $1,170 |
| cosmetology.net | $1,150 |
| Julp.com | $1,050 |
| poker.wtf | $1,050 |
| BAMZ.com | $1,002 |
| fareist.com | $1,000 |
| elfchat.net | $1,000 |
| teach.io | $1,000 |
| bots.io | $1,000 |
| meo.cloud | $1,000 |
| userclouds.com | $1,000 |
| val.io | $999 |
| hhh.io | $950 |
| DayTradingStrategies.com | $950 |
| VR.Network | $925 |
| pyga.com | $915 |
| MalwareDetection.com | $905 |
| vndb.com | $904 |
| G6s.com | $900 |
| obzg.com | $899 |
| Gived.com | $895 |
| toed.com | $875 |
| 8.direct | $805 |
| HIRE.xyz | $800 |
| lmur.com | $799 |
| SEONerd.com | $755 |
| corporateumbrellas.com | $750 |
| mortgageexaminer.com | $750 |
| tshirt.me | $740 |
| MyFreeSpirit.com | $710 |
| Bitwear.com | $701 |
| activeinform.com | $700 |
| paranormalresearchsociety.org | $700 |
| gelnar.com | $700 |
| vcpf.com | $700 |
| SQEL.com | $625 |
| scammerwatch.com | $600 |
| casinonuts.com | $600 |
| i5s.com | $600 |
| jnjv.com | $600 |
| appinion.com | $600 |
| vivosense.com | $600 |
| NewEnglandHospitality.com | $590 |
| FreshRevolution.com | $550 |
| beardoil.net | $550 |
| gwey.com | $550 |
| 70452.com | $545 |
| e.financial | $530 |
| BoardMembers.com | $515 |
| DAYG.com | $505 |
| 21 .com's Portfolio Premium Domains | $504 |
| swappmeet.com | $500 |
| rangolidesigns.com | $500 |
| typenote.com | $500 |
| LeadExperts.com | $500 |
| poked.com.au | $500 |
| Texting.Co | $500 |
| heroin.io | $500 |
| yeef.com | $500 |
| TurquesaForever.com | $500 |
| brand.nu | $500 |
| quoteourinsurance.com | $500 |
| boycott-israel.com | $500 |
| testing.news | $499 |
| ZVVO.com | $485 |
| Jf4.com | $475 |
| T1M.com | $466 |
| Bike.Parts | $450 |
| AutomaticCar.com | $450 |
| DontGoQuietly.com | $420 |
| KonGer.com | $400 |
| FreeCSSTemplates.com | $400 |
| VouchOut.com | $400 |
| Storying.com | $400 |
| mngrs.com | $400 |