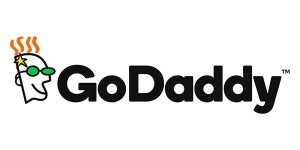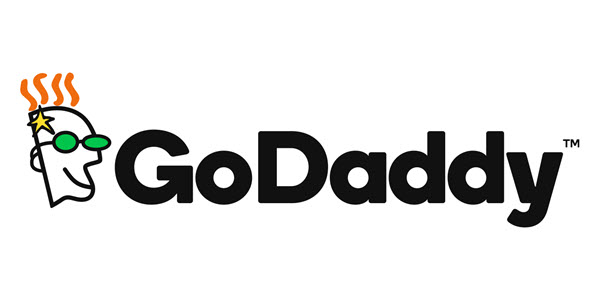 GoDaddy made public today its new commercial. The ad is part of the new 'Go You' campaign by Go Daddy and comes in a short video and an extended version.
Both versions are posted below because interestingly they use a different domain name for the website built by the "entrepreneur" in the ad.
The short version uses CatsWithHats.com while the extended version uses the domain name GatoChapeau.com. Gato means cat in Spanish and Chapeau means hat in French.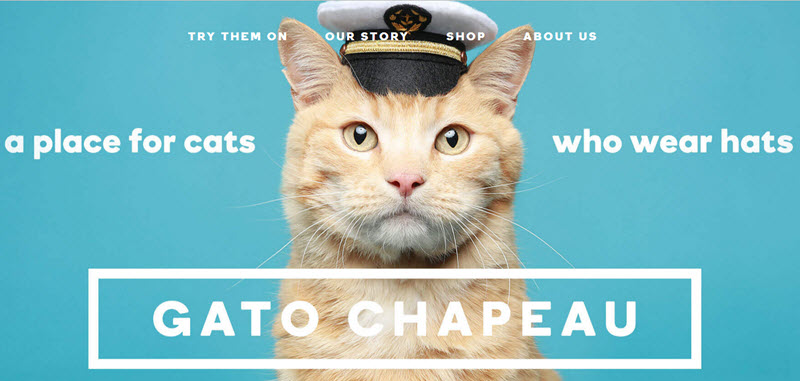 Both domain names are owned by Go Daddy and redirect to a page dedicated to the new campaign. The domain name CatsWithHats.com was registered in 2013 (?) while GatoChapeau.com was registered just 2 months ago.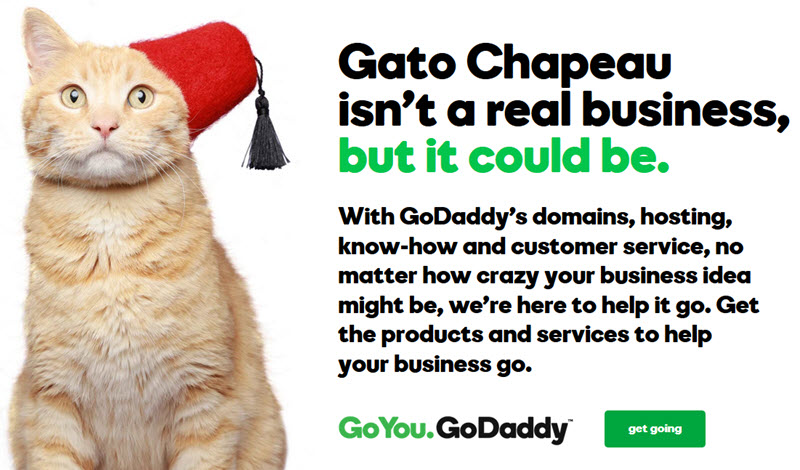 The new campaign ends with a new Go Daddy slogan: "GoYou. GoDaddy".

The domain name GoYouGoDaddy.com was registered by Go Daddy in March and is redirecting to its homepage at GoDaddy.com. Unfortunately Go Daddy doesn't own the domain name GoYou.com that does not appear to be for sale even though it is not being used at this time.
The domain name CatHats.com is for sale by DomCollect (a Sedo company) at Sedo for $498. The domain name CatHat.com is for sale at BuyDomains.com.

This is how Go Daddy describes the new ad:
Johanna has a passion for making hats for cats. GoDaddy helped her turn her crazy idea into a crazy successful business. It doesn't matter how crazy your idea might be, if you think you can, we know you can. Go You. GoDaddy. Learn more at: https://www.godaddy.com/
Watch below the short version of the GoDaddy commercial:
This is the extended version of the new "Go You" commercial:
This is the transcript of the extended version of the commercial:
I'm Johanna, and I make hats, for cats. Fedoras, beanies, bowlers, fezzes, bonnets, all kinds of hats for all kinds of cats.
And why would a cat need a helmet?
Hello, 8 lives down, 1 to go.
I start by trying to tap into the feline mystique. I help a cat express his or her personality. The right style of hat can have a very positive impact on a cat's self esteem.
I studied at Et Universidad in Barcelona and also The Sorbonne.
And do you think your education has helped you run your business?
No.
Years ago, I was starring in a one-woman show about a cat who is allergic to other cats. Opening slash closing night, it hit me… hats for cats. Everyone said I was crazy. Everyone. But I just kept with it. Things really took off when I went online, I got my domain, GatoChapeau.com, from GoDaddy.
How did you choose that name?
Oh, well, um. Gato is Spanish for cat and chapeau is French for hat. Dot com, that comes with it. Now these things are fee-lying out of here.
Do you miss the theater?
The American theater is dead.