Watch My Domains Basic is a free tool to manage up to 20 domains names. This is not the volume that most domain name investors have but most people and companies don't register hundreds or thousands of domain names.
'Watch My Domains' often gets emails from people who have five to ten domain names asking if there is a free domain name management solution. The answer is Watch My Domains Basic.
Watch My Domains Basic was released more than an year ago. It is a fully featured version of the Watch My Domains Pro for Windows except that it supports only up to 20 domain names. There is no catch, it is completely free to use.
Click here to download Watch My Domains Basic Edition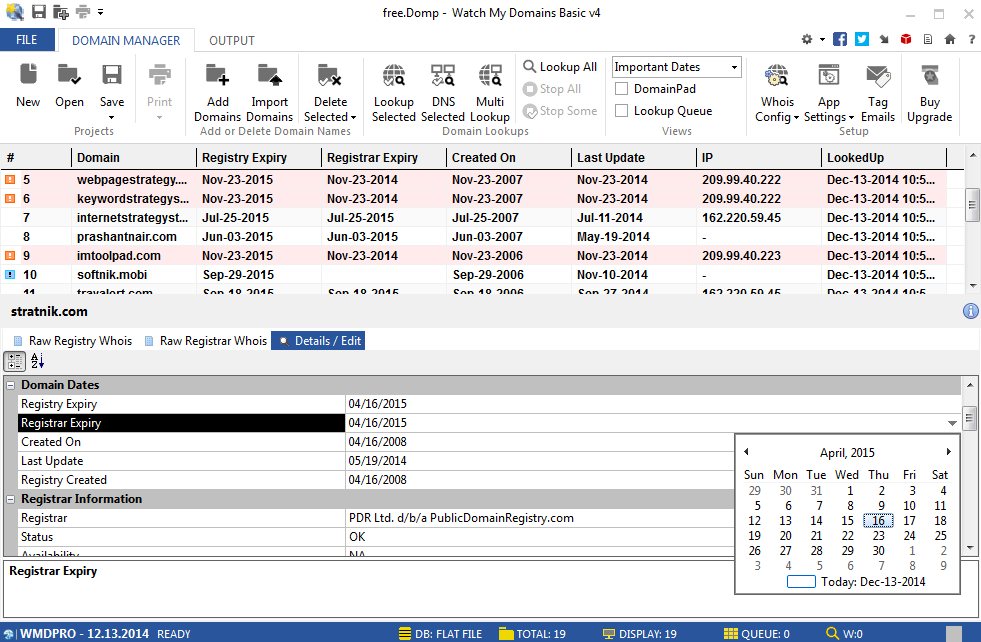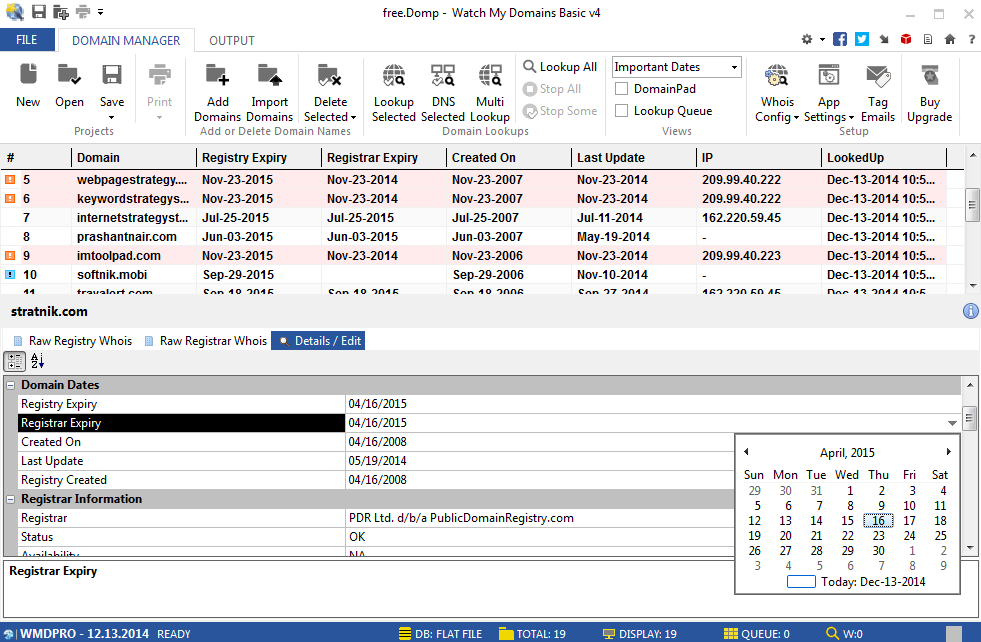 I am using Watch My Domains ISP For Windows for a few years now and it is a great tool. This is some of the functionality of the software:
Manage huge domain name portfolios belonging to multiple clients.
Supports MS SQL and MS Jet Databases.
Advanced domain name and site management software for businesses.
Track almost everything related to domains.
Supports old and new gTLDS (guru, company, bike, etc)
Supports country code TLDs and IDNs (International domains)
Monitor expiry dates, name servers, domain contact addresses
Monitor associated A records, MX records, SSL data and more.