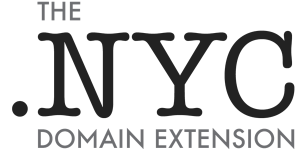 .NYC Domain Meetup had a big event titled "Changing Digital Landscape of 2016 NYC", organized by Art Malkov and featured speakers from Link.nyc and the mayor's office.
The 8 videos feature the following speakers:
Aileen Gemma Smith – Visualitycs CEO – Changing Digital Landscape of NYC
Because of this breakthrough technology, Vizalytics was approached to partner with the New York City Mayor's office of Technology and Innovation to build Neighborhoods.nyc, a website that draws from the Knowledge Graph to provide traffic, transit, quality of life, health, inspection, event, and other information about each of the more than 400 neighborhoods in the city's five boroughs.
http://www.Neighborhoods.nyc
Erica Hatfield – Communication Director at Transit Wireless – Changing Digital Landscape of NYC
Transit Wireless is outfitting all 279 underground subway stations with free cellular Wi-Fi, as well as 4.9, which is a private band that allows New York City Transit personnel, the Fire Department, and Police Department to communicate on a separate band from the public (increasing public service speeds).
http://www.transitwireless.com
Stacey Levine – Communications Director at Intersection and LinkNYC
LinkNYC is the first of its kind communications network that will replace over 7,500 pay phones across the five boroughs with new structures called Links. Each Link will provide superfast, free public Wi-Fi, free phone calling, and device chargers along with tablets for Internet browsing, access to city services, maps and directions. The service is 200 times faster than the current public Wi-Fi, which is even faster than the speeds New Yorkers can purchase, and all 100% for free.
http://www.link.nyc
Clayton Banks – Silicon harlem CEO – Changing Digital Landscape of NYC
Clayton Banks, founder of Silicon Harlem, and who has previously worked with the National Association for Multi-ethnicity in Communications (NAMIC) is transforming Harlem into an innovation and technology hub in New York.
http://www.siliconharlem.net
Drew Moffitt and Mark Jaffe – Ceo of Greater NY Chamber – Changing Digital Landscape of NYC
Mark Jaffe is the President & CEO at the Greater New York Chamber of Commerce. ( http://www.chamber.nyc ) A not-for-profit organization committed to serving over 30,000 business and civic leaders. In recent years, the Chamber has worked alongside mayors and government officials to champion technology within NYC. He is also a proud partner of the .nyc initiative.
Changing Digital Landscape of NYC: Opening Talk
Drew is a seasoned entrepreneur, veteran marketer, and prominent figure within the New York city tech community. He is a partner at NeedGrowth, where he works with startups, small businesses, and mid-cap companies to accelerate growth.
http://www.needgrowth.com
Erica Gonzales – Changing Digital Landscape of NYC
New York City Council Digital Strategy Director
Shares New York City Councils vision on Digital NYC Future.
In April 2015, New York City Council Speaker Melissa Mark-Viverito introduced Council 2.0, a roadmap for making the Council more accessible and transparent through digital technology. This plan includes the "Council Labs" website, engagement through social media and SMS, and working with Open Data.
http://www.labs.council.nyc
Dmitry Dragilev, SEO Expert – Speaking on Changing Digital Landscape NYC – Full
Dmitry Dragilev, CEO of Just Reach Out.
He is a foremost expert on seo, and runs one of the biggest and popular blogs on search engine optimization. SEO benefits in use of .nyc domains. Full of optimization gems to get the most out of your .nyc domain.
The event was hosted by: http://www.Meetup.nyc and http://www.NeedGrowth.com – Digital Marketing Superheros
Here is a playlist all 8 videos from the .NYC meetup: (click on the upper left corner to choose what video to watch)