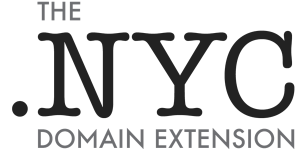 .NYC Domain Meetup has a big event planned for this Thursday, March 10, 2016 at 6:00 PM.
The event is titled "Changing Digital Landscape of 2016 NYC" and features speakers from Link.nyc and the mayor's office.
Here are the event details:
What You Should Know About the Changing Digital Landscape of NYC
Get an insider's view to NYC's digital programs – LinkNYC + neighborhoods.nyc + .NYC domains
When: Thursday, March 10th
Time: 6:00pm-8:30pm
Where: Interface – 140 W 30th Street (Btwn 6th & 7th / Next to Till & Sprocket Restaurant)
There is limited sitting, so please make sure to RSVP on the meet up page. Complimentary drinks will be served to attendees.

Speakers:

Stacey Levine-  Communications Director at Intersection and Head of Communications for Link.NYC.
LinkNYC is a first-of-its-kind communications network that will replace over 7,500 pay phones across the five boroughs with new structures called Links. Each Link will provide superfast, free public Wi-Fi, phone calls, device charging and a tablet for Internet browsing, access to city services, maps and directions.
Neighborhoods.nyc – Hyper Local City Wide Community

Aileen Gemma Smith – CEO – Brain behind Neighborhoods.nyc development

Chris Smith – CTO – Tech muscle behind Neighborhoods.nyc
Vizalytics partnered with the New York City Mayor's office of Technology and Innovation to build Neighborhoods.nyc, a website that draws from the Knowledge Graph to provide traffic, transit, quality of life, health, inspection, event, and other information about each of the more than 400 neighborhoods in the city's five boroughs.
Launching in mid march 2016 (Few weeks away!).
Erik Grimmelman – CEO of The New York Technology Council – He has served on Counter-Terrorism Technology Oversight Panel, National Academy of Sciences, National Research Council, National Security Telecommunications
Dmitry Dragilev – CEO of JustReachOut –
In 2014 Dmitry used JustReachOut to scale a startup from 0 to 40M+ pageviews and get acquired by Google
In 2008 he helped grow another startup from 0 to 5+ million users and eventually get acquired by AVG.
Clayton Banks –CEO of Silicon Harlem – The mission of Silicon Harlem is to transform Harlem into a Innovation and Technology Hub.
Erica Hatfield – Communication Director forTransit Wireless – NYC wireless network currently provides. Wireless and Wi-Fi coverage extension to 145+ underground NYC subway stations. Services to all 279 underground stations will be rolled out over the next few years.
Your Digital and Social Media Marketing Super Heroes. Need to build a new site? Grow your visitors? increase your SEO and you Social Media presence? They have got you covered.

Hello NYC – Get your .NYC domain and join the fastest growing digital community in the City.