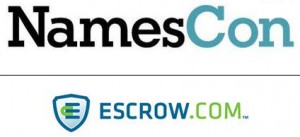 NamesCon starts on Sunday in Las Vegas but many people like me arrive on Saturday.
Me and some other people are arranging a meetup for drinks and some food at the MGM on Saturday.
We are going to spend the whole next 4 days at the Tropicana so it would be nice to start off our Las Vegas stay at a different venue. I know a lot of people are staying at the MGM hotel too.
We have arranged to meet at the Lobby Bar in the MGM. The Tropicana bar is pretty small and has no food and also I would like to taste some cocktails at the MGM.
Anyone is welcome to come and join us. We are going to start gathering at 9.00pm. I will probably arrive there at about 10.00pm as my plane arrives at 8.00.
If you plan to come just let me know so I look for you! Some people have already said that are coming including Art that had the idea to meet at the MGM.
Check out my post Ready For NamesCon 2016? Who Is Coming?.