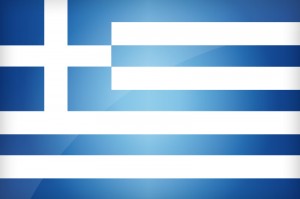 It all started on the 26th of June, 2015.
Actually the Greek debt problem started many years before that. A lot of debt was accumulated during the 80s, then in the 7 years before the 2004 Olympics and then up until the 2009 world economy crash. But that is another story.
So it was Friday the 26th and I was out having a drink in Patras, my home town. About an hour after midnight I got a message on my mobile from a friend asking me if I heard the news. I went on a news website and I immediately thought: "We are fuc**d!". A referendum was announced.
I just knew that no matter what was the outcome we were going to have serious problems. A few years back Alexis Tsipras, when another prime minister was thinking of having one, had said that the announcement of a referendum would collapse the Greek economy before even the referendum took place. Yet he went ahead and announced it this summer.
A referendum on the 5th of July was announced by Alexis Tsipras, the Greek prime minister. A referendum was to decide whether Greece was to accept the bailout conditions in the country's government-debt crisis proposed jointly by the European Commission (EC), the International Monetary Fund (IMF) and the European Central Bank (ECB).
The people voted not to accept these terms by 61%, voting no.
After new negotiations and what the government called "better terms" a new deal was struck in the next few days, after the referendum and on the 25th of August the deal was finalized with the first 26 billion Euro coming to Greece in the next few weeks.
So back on the day that the poll was announced. I was heading to my car after the referendum was announced and after I had a couple of drinks. I was laughing saying we are doomed and I remembered I had parked in front of a bank. I said to my wife and my friends that I will go and withdraw some money from the ATM just in case. They laughed at me. When we arrived at the bank at 1.30am there was already a queue for the ATM. At that time I was sure we were doomed.
On Sunday, and after a couple of billion Euro were withdrawn from the ATMs during the weekend, the Government announced that the Banks and the stock market would close upon further notice: Capital Controls. They decided to stop all wire transfers going out of Greece and impose a 60 Euro daily limit on ATM withdrawals. They were trying to stop money going out of Greece and also banks were running out of actual cash. That was not the "electronic" money we are all used to.
At first I thought that wasn't that bad as I was only using wire transfers for big transactions. I thought I could use my credit cards to make domain purchases and pay for renewals. I was wrong.
Later on Sunday I heard that all credit cards would stop working on transactions outside Greece. I started panicking and on Sunday I made prepayments on 3 different registrars of more than $10,000. Enough to last me for domain name renewals in the next couple of months or more.
On Monday all credit cards stopped working outside Greece. I couldn't even make a small $10 purchase. People that were caught traveling abroad couldn't pay for hotels, tickets and to eat.
The main problem in Greece was with businesses that were depended on cash for everyday operations. They could only take out 60 Euro in cash from the bank even if their bank account had millions. And the other big problem was with imports. There was no way to make a payment to import goods either by wire transfer or by credit cards. Everything just stopped.
Everyday life didn't change by much. Except from the fact that ATMs had big queues so you could get that 60 Euro per day. You could still use your debit and credit cards inside Greece to make purchases, in supermarkets or at the gas station. And you could still perform wire transfers within Greece if you had web banking. Also, if you had accounts in multiple banks you could take out 60 Euro from each bank. So it was no problem making everyday purchases.
The problem is that everybody stopped making any kind of purchases except from food and gas. And as I said imports completely stopped and also people stopped making any payments. They didn't pay their loans and they didn't pay any outstanding invoices. Everybody waited to see what will happen.
Some tourists also cancelled their vacations in Greece as they were afraid of what will happen. But tourists were not affected at all. Their credit cards were working fine and they were also able to withdraw money from ATMs without the 60 Euro per day limit.
Eventually when the agreement was certain the Greek economy started moving again. Some tourists rebooked their vacations. The banks eventually opened but with limited functionality. You still can't open a new bank account and the 60 Euro per day limit has been replaced by a 420 Euro per week limit so we don't spend all our days waiting in queues.
But the problems with the wire transfers and the credit cards outside Greece still remain. Banks have started accepting to send international wire transfers for some important import products, such as drugs etc., (you could always send limited funds for patients and students abroad) but applications for large sums of money are approved by the Greek central bank and sometimes it takes weeks to get approved.
The only positive in this whole situation is that we are now allowed to send wire transfers abroad for up to the same amount we have received from abroad after the 20th of July. So as I sold a domain for 4,000 Euro and received the money in my Greek bank after the 20th, I can send up to 4,000 Euro without any approval. And lately the government has relaxed the limitation on credit cards. Certain services and products can be purchased but this doesn't work as smoothly as they believe or want.
I can now pay a few of my registrars but on others my credit cards simply don't work. And this seems arbitrary. I can pay the GoDaddy merchant in the US but I can't pay the Go Daddy merchant in the UK. Paypal doesn't work at all with credit cards. (or does it?) But Paypal has been life saving in these past couple of months. I am getting paid at Paypal for some sales, parking or other services so I have some funds there that I can use.
Of course I have made other arrangements to insure I don't have any problems in the future no matter what happens to the Greek banks.
At this point I would like to say a big thank you to Escrow.com. Not because they are my sponsor (and I thank them for that too) but because they helped me with this whole Greek bank situation. At the time the Greek banks closed I had an active transaction at escrow.com. Soon after the transaction was completed so escrow.com was ready to send me my funds. Only problem was I wasn't too sure I wanted the funds… (???)
So I asked Escrow.com to hold the funds in escrow until I could sort out if and when I wanted to receive the money and what bank account I wanted to use. And of course they held the funds without any questions. Once I sorted it all out I asked them to send the funds and they did. Thanks again to escrow.com.
This was a hard economic lesson for Greece and myself. We sometimes take everything for granted but when we can't use them it seems that we can't function without them. Banks is one of those things. Money these days is simply numbers in a bank. And banks can go bankrupt, close for a few weeks or even give your savings a "haircut" as they call it.
In the meantime the Greek economy was slowly recovering from the shock but now we have elections once again this year.
It was really helpful that we were in high season in tourism and cash was/is flowing to the country. But of course now we have elections once again and who knows what happens. I hope that the next 10 billion Euro that are coming from the new bailout will help lift any remaining restrictions in the next few weeks. And everything will be back to normal. As normal as they can be. Until the next crisis. Maybe in Greece, Italy, Spain, China, the US or some other country in the world. Be prepared. Not like me.