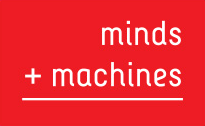 Minds + Machines announced today that Carlsberg, the brewery group, will participate in its .beer Pioneer program.
After extensive consultation with Minds + Machines, Carlsberg has secured over 150 .beer domains, in a portfolio that includes their most popular brands such as baltika.beer, tuborg.beer, holsten.beer and kronenbourg.beer, as well as a variety of generic premium .beer names for use in future marketing projects and campaigns.
Carlsberg's decision to join the Minds + Machines Pioneer Program, a program which develops the unique Internet marketing potential of new top-level domains like .beer, .surf, .london, .garden, .yoga, .fit and .fashion, illustrates how brands can use premium domains such as football.beer, quality.beer to project and expand their marketing reach.
Niels Lund-Johansen, Carlsberg Group IP Director, says:
"As one of the four largest global brewers we were excited to learn about the new .beer top-level domain. It makes sense for us to register certain .beer domains for our brands as well as for new campaigns and promotions, as in the case of football.beer and quality.beer – words that are a natural fit for Carlsberg and our consumers."
The Carlsberg Group, which is the market leader in many markets in Europe and Asia, will make use of the quality.beer domain as it highlights the premium attributes of its flagship Carlsberg brand, while football.beer will help support the company's far-reaching commitment to the football. Carlsberg is a leading sponsor of UEFA EURO 2016, the Barclays Premier League, and Liverpool Football Club.
Antony Van Couvering, CEO of Minds + Machines, added:
"The addition of a major brand like Carlsberg to the growing .beer community sends a strong message about the usefulness and value of new gTLDs. By using memorable, relevant domain names like quality.beer and football.beer as part of marketing campaigns, brands can find an immediate, direct route for consumers to find relevant content."
The Minds + Machines Pioneer Program for .beer welcomes established and emerging beer brands and personalities to take their pick of available premium and standard names to promote themselves and the .beer top-level domain. Minds + Machines has a Pioneer Program for each of its new top-level domains. Further details are available at join.beer.
About Minds + Machines
Minds + Machines (LSE:MMX) is a leading owner and operator of new generic top-level domains ("gTLDs"), and provides registry services to a range of high-profile clients. The Group also provides domain name services to consumers through its wholly-owned registrar operations in the US and Europe. For more information on Minds + Machines and its services and companies within the Group, please go to investors.mindsandmachines.com.
AboutCarlsberg Group
The Carlsberg Group is one of the leading brewery groups in the world, with a large portfolio of beer and other beverage brands. Our flagship brand – Carlsberg – is one of the best-known beer brands in the world and the Baltika, Carlsberg and Tuborg brands are among the eight biggest brands in Europe. More than 46,000 people work for the Carlsberg Group, and our products are sold in more than 150 markets. In 2014, the Carlsberg Group sold 122 million hectolitres of beer, which is about 37 billion bottles of beer. Find out more at http://www.carlsberggroup.com.