The registry of Dot Chinese Online (.在线) and Dot Chinese Website (.中文网) top level domains, TLD Registry had a very busy first quarter of 2015.
Since late 2014, members of the global senior management team in Beijing, Helsinki, and Austin, have been working with local Chinese officials and the Ministry of Industry and Information Technology (MIIT) of the People's Republic of China on becoming one of the first western new gTLD registry operators to be accredited in China. Significant progress has been made and the new regulations are anticipated shortly.
TLD Registry has been working hard to update its domain investor-focused microsite, ChineseLandrush.com. ChineseLandrush is a tool dedicated to helping domain investors — or any registrant for that matter —  confidently invest in Chinese domain names without knowing a single word of Chinese.
ChineseLandrush has a free domain suggestion tool that shows you hundreds of category-killing, premium sounding domains that are readily available and waiting to be registered via 50+ registrars.
A new feature has been added at ChineseLandrush.com. The "My Name Ideas" feature lets you send them a list of your English domains you'd like translated correctly (not unreliably Google translated!), and their expert Chinese language team will provide you with linguistically correct translations, completely for free!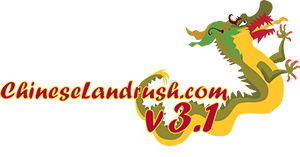 Stay tuned for TLD Registry's Mid-Autumn Festival events in September, as well as the ICANN 54 meeting, which will be taking place in Dublin, Ireland. The TLD Registry team will also be traveling throughout China and attending a handful of other internet and Domain Name Industry related events during this quarter.