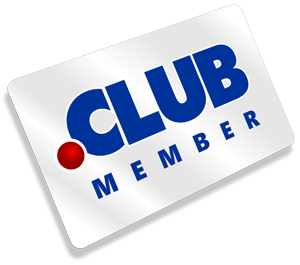 Jeff Sass, .CLUB's Chief Marketing Officer, wrote an article announcing the .club sponsorship of THE Domain Conference and explaining why the .club registry chose to sponsor the event.
The conference is using a .club domain name for its main website: thedomainconference.club.
This is what Jeff Sass wrote:"We are very pleased to announce our commitment as the Premiere Sponsor of the upcoming THE Domain Conference, to be held September 27th – 29th 2015 right in our backyard at the Hyatt Regency Pier 66 Hotel in Ft. Lauderdale, Florida.  THE Domain Conference is being run by Howard Neu and his wife Barbara and son Ray, who have all been instrumental in the 10 year success of the T.R.A.F.F.I.C. conference Howard co-founded with "Domain King" Rick Schwartz.  Rick famously "retired" from T.R.A.F.F.I.C. and domaining this year, and THE Domain Conference is the successor to the well regarded industry event.  We're excited to be a part of this conference because of the great team behind it, and the great experiences we've had in the past at their predecessor events.
When the .CLUB team attended our first T.R.A.F.F.I.C. conference in the fall of 2013 we were a newly minted Registry who had not yet launched our domain name to the public.   At the time we were one of the only new domain registries to participate in the conference, along with Uniregistry and .Kiwi.  Along with Frank and Tim I participated in the infamous "New gTLD Showdown" panel, where Traffic co-founder Rick Schwartz took his expected (and consistent) shots at anything not .COM.  It was a great conference for us, and as a new entrant to the domain name game it was a great opportunity to connect with many of the leading domain name influencers and investors.
So, we returned to T.R.A.F.F.I.C. in Las Vegas in 2014, and once again, it was a terrific opportunity to connect with people.  As Howard Neu likes to say, "TRAFFIC means business…" and it was at T.R.A.F.F.I.C. that we met (introduced by our partners at Right of the Dot) Howard Lefkowitz, the CEO of One Degree World.  It was at T.R.A.F.F.I.C. that our conversations began that led to the purchase of Vegas.club, as announced last month at NamesCon.
So, we returned to T.R.A.F.F.I.C. in Miami this past fall and once again, T.R.A.F.F.I.C. meant business.  It was during the show that things percolated with Bill and Jammie McClure and we brewed our deal for Coffee.club as part of our Startup.club program unveiled at the show.
With such a great track record at T.R.A.F.F.I.C. events, we could not pass up the opportunity to work with Howard, Barbara, Ray and their team on what is sure to be an outstanding industry event.  While retaining many of the favorite aspects of the event, including stellar networking opportunities and sunny "cabana" days, the Neu's have also improved upon the model, with a more affordable registration structure, and very attractive negotiated rates at a first class Florida venue.
We hope to see you at THE Domain Conference in September!"