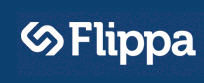 Flippa published its 2014 domain name review. Flippa revealed that it sold $2.15 million worth of domain names. This figure does not include the website sales. Here are a few of the Flippa 2014 highlights:
Post Auction Negotiation
"We solved an interesting issue that Flippa domain buyers and sellers both shared: auctions that ended unsuccessfully but still had two parties keen on closing a deal. By introducing Post Auction Negotiation, a seller could take an unsold auction and pitch his or her Buy It Now price to still-interested buyers and watchers of that auction."
Domain Catalog
"While we lowered our standard auction listing fee to $9, there were many large portfolio holders that lacked the budget to bring hundreds, if not thousands, of domains to market at that clip – let alone possess the time it would take to do so. So we built the Domain Catalog which allowed domainers of all stripes to upload their inventory on an offer/counter-offer/Buy-Now basis — with no upfront cost."
By The Numbers
"In a whole, we had an incredible first year "on record." Beginning with less than 850 open auctions, our domains platform found itself accommodating over a quarter million by year's end. We reached $2.15 million in gross sales, a 50% increase from 2013′s slate."
Read the complete article and what is coming soon at Flippa here.