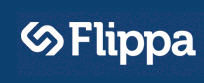 Highest sale this week at Flippa was the domain name Buttercups.com that was sold for $3,506.
Post-Auction Negotiation was the method of sale for 4 domains of this week's list. These Flippa post-auction negotiations are working very well.
There were 2 domains that were sold by Buy-It-Now and newly introduced Domain Catalog had 2 sales this week.
Top Flippa Domain Sales from the past week:Buttercups.com  @ $3,506  ($10 Reserve)
Rock.et  @ $1,895  (Buy It Now)
Accumulating.com  @ $1,300
Portfolio of 21 .INFO Domains  @ $1,250  (Negotiated Post-Auction)
TopNotchThemes.com  @ $1,156  ($1 Reserve)
Woodstock.info  @ $1,050  ($1 Reserve)
Throttles.com  @ $1,050  ($1 Reserve)
Portfolio of 14 LLLL Domains  @ $811  ($1 Reserve)
ReskinApps.com  @ $600  (Domain Catalog Sale)
DomainDropper.com  @ $505  ($1 Reserve)
UniversityGuides.com  @ $500  (Buy It Now)
InsideNYC.com  @ $400  (Negotiated Post-Auction)
Recipestation.com  @ $395  (Domain Catalog Sale)
GirlsTwerking.com  @ $388  (Negotiated Post-Auction)
Air.im  @ $305
Payment.zone  @ $300
WebDesigners.co  @ $295
SNL.info  @ $255
Sober.co  @ $250  (Negotiated Post-Auction)
Flights.io  @ $151