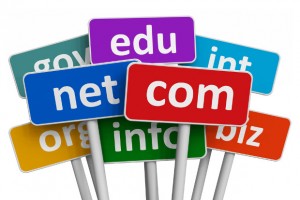 I came across this article called "How to Dodge Domain Squatters". It is written by someone that doesn't really know a lot about domain names. Lisa should refrain from writing about technical stuff as I refrain from writing about things I don't know anything about. She seems good at writing about women issues, children and home but domain names is not her strong suit.
Her advice might be confusing to a lot of people that don't know anything about domain names.
Here are a few short comments on her post:
You need to give the definition of both domain investing and domain squatting. These are 2 different things. If I registered life.com 20 years ago would I be squatting on your website lifeblooming.com? NO!
"Often squatters will use software to trawl domain registrar searches – buying up potentially popular domains as soon as someone's searched to see if the domain is available."
There is not such software. Only the registrar has access to that data. If your registrar is buying your domains (which I doubt) then you should sue them.
"Squatters also use software to tell them domain registration has expired so they can snap a name up before the original owner has renewed it."
There is no software. They use publicly available whois. You imply here that someone can steal your domain before you can renew it. Stop spreading fear. They don't just steal a name before it is expired as you imply. Owners have about 30-45 days after the domain has expired to renew it. After that the domain is deleted and anyone can register it.
"Other squatters will use networks and google searches to find their competition and buy up domains for those businesses. This usually happens to newer businesses or ventures where someone hasn't defined what they do as a 'business'. Blogs and start-ups are particularly vulnerable in this scenario."
I have no idea what you are talking about here. You mixed competitors with new ventures that have not defined what they do. What is this anyway: "someone hasn't defined what they do as a 'business'.". It probably is a business that doesn't exist.
"Don't search a domain registrar's database until you are ready to make the purchase."
There is no registrar "database". When you make a search the registrar contacts the registry for availability. So how do you get ready for purchase when you don't know if your domain is available? Please stop these conspiracy theories and urban legends.
Good advice would be to register your domain for the maximum of 10 years.