The 2nd edition of NamesCon Online is coming on September 22-24, 2021.
Registration is now open and the cost is $79 until July 4. (Standard price is $99)
Newcomers can complete a quick survey and pay $19. (Limited to the first 150 newcomers)
For your ticket, you'll get:
Access to live and on-demand content—global and regional
Network with fellow investors, industry experts, and key industry players from around the globe
Flexible integration into your workday
Access NamesConOnline from any of your devices—or several at once
Save time and money, leave a smaller environmental footprint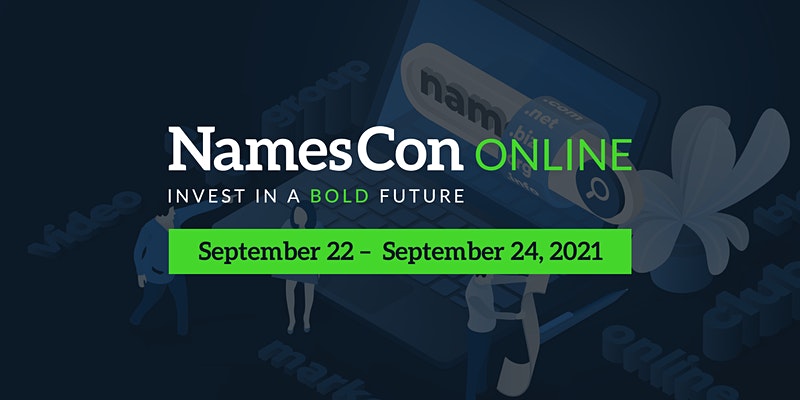 To offer live content to as many domain professionals as possible, they are anchoring the main event timeframe from 3pm – 7pm UTC to deliver globally relevant content, while working with regional partners to give everybody the most value in their own time zones. Domaining hotspots South Asia and the Americas have dedicated hubs, along with satellite hubs provided by NamesCon partners.
Tickets are available for individual domain investors, brokers, and entrepreneurs, with early-bird pricing through July 4. They also have a class of tickets for those who work in the registry, registrar, and marketplace spaces. Additionally, a limited number of deeply-discounted tickets are available for first-time NamesCon attendees.