Escrow.com issued its latest Domain Name Report: Domain Investment Index: Q4, 2020.
It contains data from all the domain name sales at Escrow.com gor the quarter ending December 31st 2020.
The Escrow.com Domain Investment Index for Q4 2020 provides insight into the domain name market compared to previous quarters.
The total transacted domain name amount continues to show signs of recovery from the impact of the pandemic – with a strong Q4 of $93.8 million compared to $77.5 million in Q3. Domain sales over $50,000 increased as Fortune 500 companies relaxed controls on capital expenditure.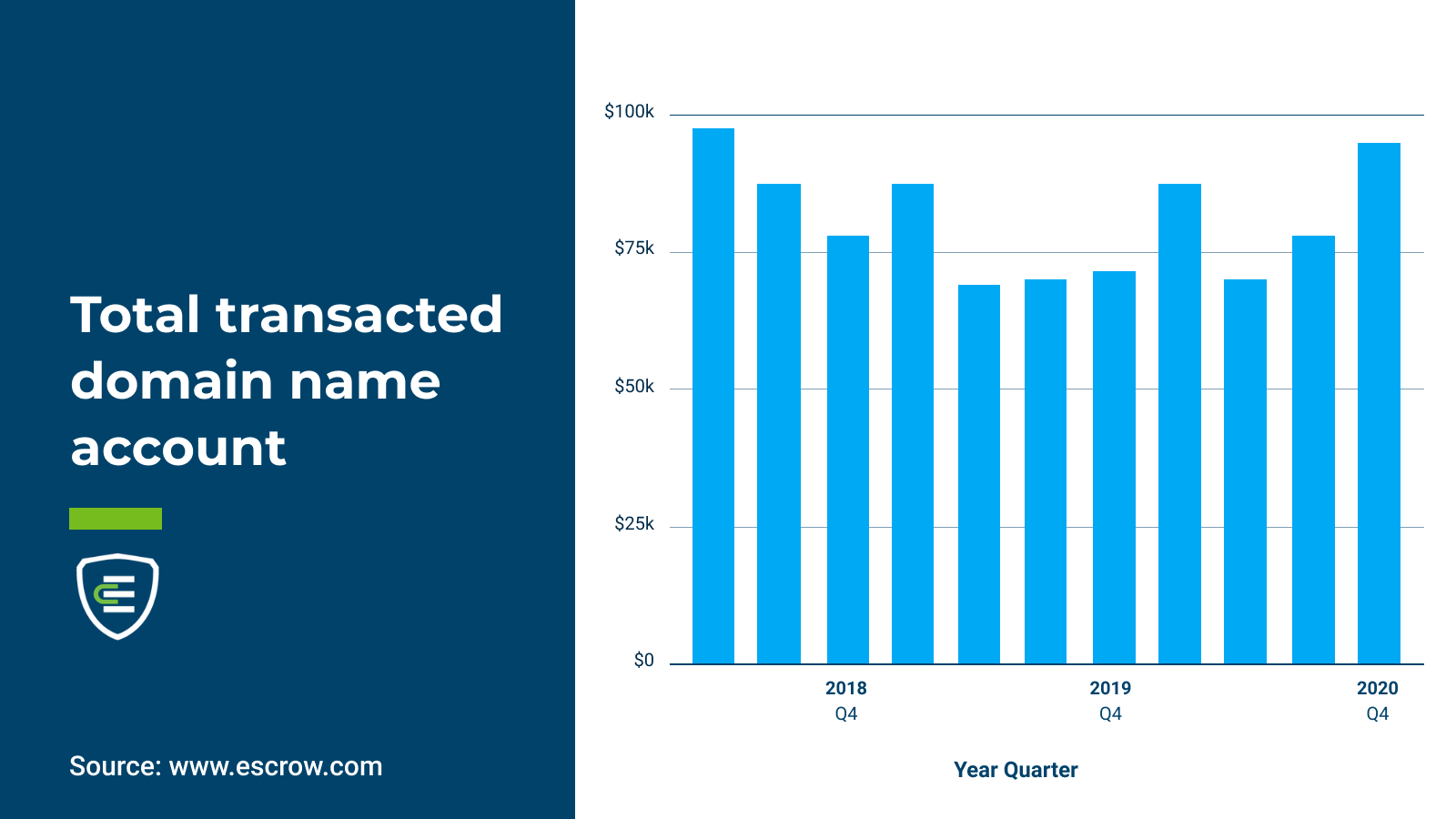 Total domain name transaction amount bounced back in the last two quarters after a slow Q2
Source: Data acquired from Escrow.com.
You can see the complete Escrow.com report here.