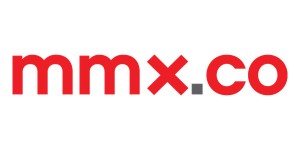 Minds + Machines Group Limited (AIM: MMX) announced the Group's unaudited interim results for the six month period ended 30 June 2020.
Commenting on the results, Toby Hall, CEO of MMX, said:
"As a Group our core business is profitable, cash generative, and debt-free, with the majority of our revenue being recurring. Our ongoing focus on improving cash generation and revenue mix has resulted in uplifts in both cash generation and channel revenue in the period. As expected, the replacement of one-off brokered revenue with recurring channel revenue that is waterfalled over the life of the registration, has resulted in revenue after partner payments effectively remaining flat at $7.4m, with total revenues down 5%, in spite of the 7% uplift in underlying H1 billings. Given the highly predictable cash generative nature of our core channel business, we are pleased to announce that a tender offer of £3m will take place in November. This will be supplemented by an ongoing buyback and an intention to target further distributions of approximately 50% of free cashflow from operations each subsequent financial year."
Financial Highlights
Total gross revenue down 5% to $8.4m (H1 2019: $8.9m) primarily reflecting the switch from brokered to channel revenues;

Revenues net of partner payments steady at $7.4m;

Channel based revenues unimpacted by COVID, up 4% to $8.3m (H1 2019: $8.0m)
– channel revenues contributing 99% of gross revenue (H1 2019: 90%)
–

recurring channel revenues contributing 67% of gross revenues;

Operating EBITDA down to $2.3m (H1 2019: $3.3m inclusive of gTLD auction profit, $2.7m net);

Profit after tax commensurately down $0.5m to $1.2m (H1 2019: $1.7m);

Cash

generation from operations up 19% to $2.5m (H1 2019: $2.1m);

$1.2m of cash generated used to repurchase 15,936,418 of outstanding shares;

Cash at 30 June 2020

 

of $7.3m compared to $6.6m at 31 December 2019; and

EPS of 0.13c (H1 2019: 0.19c).
Operational Highlights from period
Registrations improved 31% to 2.38m (H1 2019: 1.82)

Channel billings up 20% contributing to a 7% uplift in total H1 billings with brokered sales reduced to 1% of H1 billings

Improved geographic mix maintained – Americas improved to 58% of Group contribution (H1 2019: 52%), Europe steady at 21% (H1 2019: 20%), with Asia down to 21% (H1 2019: 28%)

Ongoing streamlining and improvement of systems following the transition of the Company's last internal data systems onto the Cloud
Commenting on Current Trading and Outlook, Toby Hall said:
"As previously indicated, we are profitable, cash generative, and debt-free, with the majority of our revenue being recurring through the channel. As a traditionally H2 weighted business, we expect revenues and operating EBITDA in the second half to be ahead of H1 based on the predictability of those channel based revenues. The degree to which H2 exceeds H1 will largely be dictated by the timing and quantum of revenues from the Q4 marketing campaigns of certain key registrar partners in relation to AdultBlock which were previously delayed in the year due to COVID-19. 
"In parallel, we are also pleased to report that we have initiated a series of steps that are expected to reduce costs in aggregate across OPEX, COGs and partner payment by over $1m in 2021 when compared to their expected amounts in 2020.
"Finally, I would like to thank our staff and commercial partners for their ongoing effort and support. Their commitment has been outstanding, not least during the current uncertainty and upheaval caused by the coronavirus pandemic."