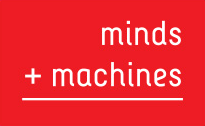 Minds + Machines Group Limited provided an update today on its top-level domain launches. Minds + Machines seems to be satisfied with the revenue from its 10 New gTLDs so far but not with the raw domain name registration numbers.
Update on existing top-level domains
During this September, ten domains within MMX's portfolio were launched – .bayern, .beer, .cooking, .country, .fishing, .horse, .london, .rodeo, .surf and .vodka – representing less than a third of the current portfolio of uncontested domains in which Minds + Machines has an interest.
The Directors are highly satisfied with the overall progress of these launches, particularly from a revenue perspective. When measured on a .com equivalent cost basis, registrations within Minds + Machines portfolio of launched gTLDs in which it has an interest is currently in excess of 495,000 .com equivalent registrations (the number of names the .com registry would need to sell to achieve equivalent revenue).
[That would be about 3.5 Million divided by 10 equals about $350k per string. But most of the money (3.5 Million) is coming from .London, which is owned by the City of London, so I don't see how Minds + Machines are happy with their own New gTLD performance.]
The Directors are also pleased that, while some new top-level domains have achieved large numbers of registrations through the practice of aggressive discounting, those operated by Minds + Machines are achieving their success at full price. The Board is also greatly encouraged by the uptake of names in .beer, where enthusiastic adoption by the North American craft brewers demonstrates how niche marketing to a specific sector can monetise a domain in a highly cost-efficient manner. The Directors note that close-knit communities of interest exist for many of the Company's top-level domains, and that adoption rates will be influenced by endorsement of key influencers within those communities and, therefore the Company will continue to push into specific sectors over the coming months.
The Directors further note that most ICANN-accredited registrars – the only approved distribution channel for new top-level domains – continue to confront challenges posed by the number, variety and time-frames of ICANN's new top-level domain roll-out program. Some forward-thinking registrars, including Minds + Machines wholly owned registrar, are however now marketing directly to the niche verticals represented by many top-level domains, and others are engaging in co-marketing with the Company. The Directors are encouraged by these and other signs of progress being made by registrars and look forward to a more predictable and robust distribution channel.
Next launches
The Board of Minds + Machines is additionally pleased to confirm the Sunrise and General Availability launch time-table for its next four top-level domains, .casa, .work, .yoga and .nrw.
| | | | |
| --- | --- | --- | --- |
| Domain | General Availability | Sunrise Start | Sunrise End |
| .casa | Feb 10, 2015 | Nov 5, 2014 | Jan 5, 2015 |
| .work | Feb 10, 2015 | Nov 5, 2014 | Jan 5, 2015 |
| .yoga | Feb 17, 2015 | Nov 5, 2014 | Jan 5, 2015 |
| .nrw | February 2015 | Early December 2014 | Early February 2015 |
The Company expects then to be launching new domains on a regular basis throughout 2015 as the delegation process completes for each of the uncontested domains in which it has an interest.
Separately, the Company reports that it has also recently introduced its Minds + Machines Protected List (MPML) which allows trademark holders to block registration of their trademarks across all of Minds + Machines' wholly owned top-level domains, both current and future. Further details of this initiative can be viewed on http://mm-registry.com/mpml-faq/.
Auction Update
The Company continues to participate in private auctions for contested domains and the Board expects to provide a further update shortly.
Fred Krueger, executive Chairman of Minds + Machines, commented:
"In terms of public awareness, ICANN's new gTLD Program is still at exceptionally early stages. As a result, we are highly pleased both by the recurring revenues now being secured by those domains in our portfolio that have entered General Availability, and our on-going ability to best monetise, or secure exclusive rights to, those of our applications that are currently contested.
"As the top level domain landscape evolves, we believe the focus will increasingly be on those registries and registrars that can best help consumers and businesses activate and use their web domains in the same seamless way that we all use "apps" today. We are confident Minds + Machines will be at the forefront on this next wave of evolution in the top level domain space."