Not sure if this comes as a surprise or not but frontrunning is alive and well on domain name coming up for auction on Namejet. It is not the first time I write about frontrunning I write about frontrunning.
A few days ago I complained because a domain name I had won the previous year on Namejet and had transferred out of Network Solutions was coming up for an expired auction at Namejet.
The domain biosafety.com had a ghost record at Network Solutions (although the domain had transferred to Epik months ago) and was the domain with the most bidders on Namejet. I was up to 222 bidders in the day it was coming up for auction.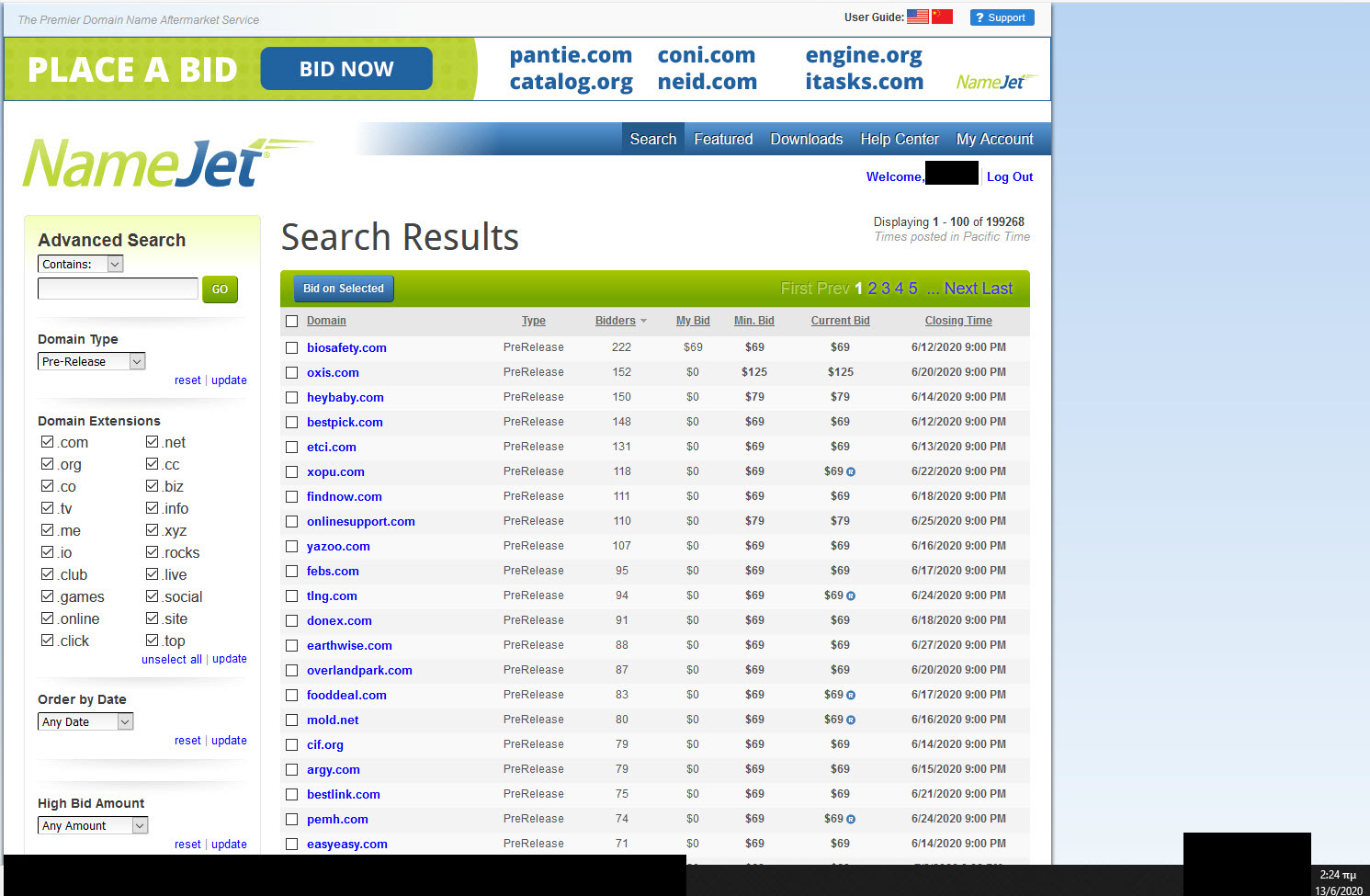 A couple of days before the day it was coming up for auction I got an email from someone claiming to be a broker selling my domain name biosafety.com.
So someone was frontrunning on a domain I was NOT auctioning on Namejet!
The email came from someone called "Dave Smith" (probably a fake name) and from the email address dave@hdomains.co.uk. The domain hdomains.co.uk was registered in May 2020 at Dynadot and does not resolve. This is what it said:
"Hi,
How are you doing?
We recently got an opportunity to broker the domain name "BioSafety.com"
and I thought to write to you to check before sending mailers to all other
prospective buyers.
Please let me know about your interest and I would be happy to share the
price with you.
Regards
Dave Smith"
Somehow they managed to email me at the email on whois (that is a privacy email forwarding to my email address) and a potential buyer from Australia using BioSafety.com.au.
I emailed the fake broker and asked for a price but didn't hear back. Maybe that was because Namejet didn't go through with the auction of the domain that was NOT expired and I was NOT selling on Namejet!
The guy running the Australian website emailed a few days later asking me to purchase the domain. The domain is not for sale as it is for a family project together with Biowaste.com.