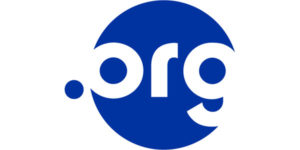 ICANN received a letter from California Attorney General (Xavier Becerra) on the 23rd of January regarding the .ORG change of control and then forwarded the letter to PIR.
ICANN provided formal notice to PIR on the 30th of January, pursuant to the terms of the PIR Registry Agreements, because the CA-AGO has requested that ICANN provide information that PIR designated as confidential.
"In addition, the CA-AGO has asked for more time, surpassing the current ICANN deadline to review the proposed change of control of the PIR Registry Agreements that is currently set as 17 February 2020. Accordingly, the letter from ICANN to PIR requests additional time, up to 20 April 2020, to conclude both the CA-AGO and ICANN reviews."
PIR's law firm (Proskauer Rose LLP) has denied the extension of this deadline to 20 April 2020 (2+ month extension). Instead they only gave a 12-day extension. So ICANN now has a 29 February deadline for its review of the .org change of control.
PIR consented to ICANN's disclosure of PIR's confidential information to the Office of the Attorney General (OAG). That is despite PIR's statement that ICANN's letter does not cite any authority for the proposition that the Attorney General letter is equivalent of a subpoena.
PIR is essentially questioning the California Attorney General has a say in this matter.
Now ICANN has until the 7th of February to provide the long list of documents to the California Attorney General and until the 29th of February to decide on the .org sale.
My understanding is the PIR and Ethos are preparing for litigation in case ICANN does not approve the sale of .org to Ethos. PIR is also trying to prevent the California Attorney General intervention influencing ICANN's decision on the .org deal by not providing the addition deadline extension.
PIR and Ethos are also preparing for litigation in case the California Attorney General forces ICANN to deny the .org transfer to Ethos Capital.