We all know that GoDaddy has a failing system with hundreds of bugs lurking around but these random problems are really scary.
So in the past few months releasing domain name outbound transfers is not really working. Yesterday I initiated transfers out of GoDaddy for 7 .com domains.
I have made several attempts to release the domains from inside the control panel in my GoDaddy account and I keep failing.
First time I did that only one or seven domains was released. Then I did it again and another one was released.
Now I am simply stuck for the past 24 hours. I have tried releasing the remaining 5 domains more than 10 times and simply nothing happens. The domains are showing a "pending transfer" status.
Whenever I accept the transfer I get a confirmation message but nothing happens.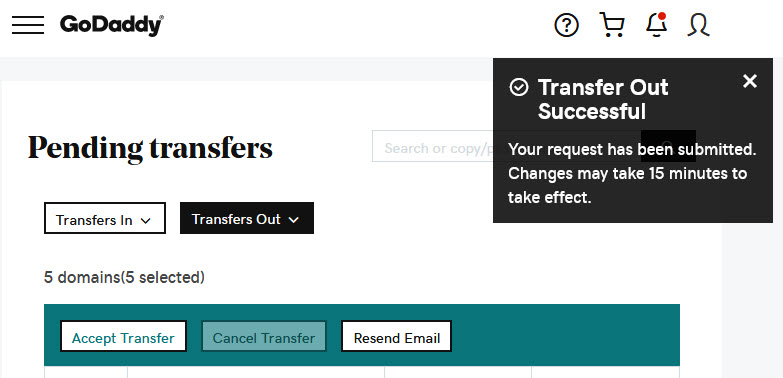 Yes, I did that 10+ times and waited for a day and nothing happened.
This doesn't seem like a new GoDaddy rule not allowing fast release (or ACK). Typically transfers from one registrar to another take 5 days unless the losing registrar releases the domain. Most good registrars allow owners to release their domains within minutes of starting a new transfer.
Amonth other problems not allowing immediate transfers out delays payment in case of a domain name sale.