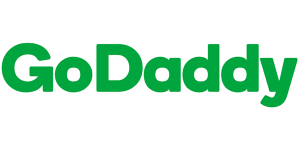 It seems that nothing works at GoDaddy lately. People have been complaining for weeks that they get error messages going to domain auctions or trying to manage their domain names. See here the latest problem where Elliot reports getting 504 errors when trying to get to his domain names at GoDaddy.
Lately I have to login 3 times to get to GoDaddy auctions, whether I am on a PC or on a mobile.
Anyway 2 weeks ago I tried to transfer out 10+ domains from GoDaddy. I do this every 2-3 months as I move away the domains I have won at the expired auctions that are released from the auction-lock that GoDaddy imposes. So I started the transfers and then went into my GoDaddy account to release the domains. I do that to expedite the transfers so instead of 5 days they transfer out in a few minutes.
I went into my GoDaddy domain manager, clicked on "domains", "transfers", "transfers out", "all transfers out". I clicked on "select current page" and all my domains that were pending transfer were selected. I finally clicked on "accept transfer" and got this message:
"Transfer Out Successful
Your request has been submitted. Changes may take 15 minutes to take effect."
The problem is that nothing happened. The domains were not immediately released by GoDaddy. I was busy and not really in a hurry so the domains were automatically transferred to my preferred registrar in 5 days.
I started another 3 transfers out 5 days ago and I have tried to release the domains 5 times and nothing happens.
Yes, expedited transfers have stopped working at GoDaddy. So if you have a buyer and want to transfer a domain fast you are out of luck.
I wonder if people have noticed other updates on their domains that will not complete. I don't use GoDaddy that much for domain management so I don't know.
It seems that random things keep breaking at GoDaddy. These are signs that almost 100% mean that the whole system is about to go to hell.
It happened with Moniker, it happened with Fabulous, it will happen again.
Another major problem I see is that they have different legacy (15+ years) systems working alongside their newer systems. That is never a good idea. And this is why we need to login 3 times to get to GoDaddy auctions. Systems are not integrated correctly.
I only have 10 domains at GoDaddy and I am moving them when I am allowed to do so.
(BTW, please change the name in the account product list from "auctions membership" to "domain auctions" or "domain name aftermarket" or something!)