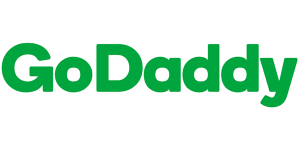 GoDaddy Inc. (NYSE: GDDY) reported financial results for the second quarter ended June 30, 2019 and the appointment of Aman Bhutani, previously President of Brand Expedia Group, as the company's new CEO, effective September 4th, 2019. Scott Wagner, Chief Executive Officer, has stepped down for health reasons.
"It has been a great privilege to lead GoDaddy and to have grown with the company for almost eight years," said Scott Wagner, GoDaddy's Chief Executive Officer. "The Board and I have worked to identify a tremendous successor and lay the groundwork for a smooth transition. Aman brings a wealth of experience to GoDaddy – an extraordinary track record in growing a scaled business, deep expertise in product and engineering, and strong delivery across go-to-market. Aman is an exceptional leader and has created strong followings in every organization he's led. He will fit in well with GoDaddy's culture, while drawing upon his comprehensive skills, mindset and experience to lead the company into the future."
A nine-year veteran of Expedia Group Inc., Bhutani most recently served as the President of Brand Expedia Group, the largest contributor to the company's 19% annual growth over the last five years. The Brand Expedia Group encompasses the flagship Expedia brand, Travelocity, and Orbitz, among others. In his prior role as Chief Technology Officer and Senior Vice President of Engineering, Bhutani led the vision and development of a single global technology platform designed to support multiple brands and partners, serving 90 million monthly unique visitors and driving more than $50 billion in annual gross bookings value. Under his leadership, Brand Expedia grew revenue at a healthy double-digit pace through a mixture of organic and inorganic growth. The organic growth strategy was driven by extending the product portfolio, offering more options to travelers, and improving the efficiency and effectiveness of a $1 billion annual performance market spend through automation and machine learning.
"Aman is a proven, extraordinary leader with a strong track record at Expedia for delivering operational excellence in a complex, global business. His extensive knowledge and experience in product and engineering teams, and his belief in culture and leadership as differentiators, will serve GoDaddy well," said Chuck Robel, Chair of the GoDaddy Board of Directors. "We are extremely grateful for Scott's vision and leadership – he's delivered incredible value to customers, employees and shareholders over a sustained period of time. Scott is a stellar strategist and operator, a genuine person and is universally respected. We are incredibly sad to see Scott step down but fully understand and support his decision," continued Robel.
"I am honored to have the opportunity to lead this incredible company," said Bhutani. "GoDaddy's extraordinary focus on constantly innovating and improving for its entrepreneurs has built a devoted and rapidly growing customer base. I look forward to working closely with everyone at the company to seize the vast opportunities that lie ahead."
Consolidated Second Quarter Financial Highlights
Total revenue of $737.2 million, up 13.1% year over year, or approximately 14.7% on a constant currency basis.
Total bookings of $846.1 million, up 12.2% year over year, or approximately 13.9% on a constant currency basis.
Net cash provided by operating activities of $161.3 million, up 25.1% year over year.
Unlevered free cash flow of $167.8 million, up 8.5% year over year.
Customers of 19.0 million, up 5.5% year over year.
Average revenue per user (ARPU) of $153, up 7.8% year over year.
Domains revenue of $334.4 million, up 9.7% year over year.
Hosting and Presence revenue of $279.8 million, up 14.4% year over year.
Business Applications revenue of $123.0 million, up 20.4% year over year.
International revenue of $247.7 million, up 6.2% year over year, or approximately 10.5% on a constant currency basis.
Operating Highlights
GoCentral, GoDaddy's website builder, and Managed WordPress continue to see robust subscription growth, driven by feature expansion and improvements in awareness.
GoDaddy introduced a new template interface in GoCentral that delivers unparalleled flexibility in the design process, allowing customers to see in real-time what their website could look like with 20 different layouts and hundreds of font and color combinations.
GoCentral continues its evolution as a full-fledged marketing and publishing engine helping customers thrive in a social and digital world. Adding to previous integrations with Facebook, Yelp and Google My Business, GoDaddy added Instagram allowing customers to view activity and engagement in GoCentral's marketing dashboards.
GoDaddy launched its pro tools for WordPress developers using Amazon Lightsail on Amazon Web Services (AWS).
GoDaddy's domain platform is in the process of being integrated into AWS and will power AWS's new domain registration.
GoCentral and Smartline free trials are available to Amazon Business' Business Prime members.
GoDaddy partnered with Kabbage, the leading provider of small business financing, to help customers get access to financing solutions throughout their lifecycle.
GoDaddy expanded its partnership with PayPal to enable payment processing through the PayPal Commerce Platform.
In June 2019 GoDaddy issued unsecured senior notes in an aggregate principal amount of $600.0 million at par, the proceeds of which were used to prepay $600.0 million of the outstanding principal balance of pre-existing term loans. The senior notes bear interest at a rate of 5.25% per annum, mature on December 1, 2027 and provide greater financial flexibility and longer duration for our debt.
Balance Sheet
At June 30, 2019, total cash, cash equivalents and short-term investments were $1,222.4 million, total debt was $2,444.8 million and net debt was $1,222.4 million.
Business Outlook
For the full year 2019, GoDaddy expects revenue in the range of $2.97 billion to $3.00 billion, representing full-year growth of 12% to 13% versus 2018. For the third quarter ending September 30, 2019, GoDaddy expects revenue of $755 million to $765 million.
For the full year 2019, GoDaddy expects unlevered free cash of approximately $730 million to $745 million, representing full-year growth of 18% to 20% versus 2018. GoDaddy expects full-year cash interest payments of approximately $80 million to $85 million.
Our consolidated financial statements are prepared in accordance with generally accepted accounting principles in the United States (GAAP). We do not provide reconciliations from non-GAAP guidance to GAAP, because projections of changes in individual balance sheet amounts are not possible without unreasonable effort, and release of such reconciliations would imply an inappropriate degree of precision. Our reported results provide reconciliations of non-GAAP financial measures to their nearest GAAP equivalents.