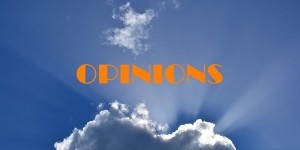 So I need your opinion on an ethical matter. I sold a domain name using the Escrow.com domain name holding transaction service for about $10k.
The buyer agreed to purchase my domain name with a down payment and 24 monthly payments in the summer of 2017.
He has made 20 payments, sometimes with a bit of a delay, including the down payment. So he has 5 more payments to make at $277 each.
He made the last payment in March 25. After that he missed 3 payments and he was about to miss another one.
2 weeks after he missed the 3rd payment in a row I started the 7-day cure period. A cure period means that Escrow.com officially notifies the buyer that is he does not make his account current then he will default the transaction and the domain will be transferred to me the seller.
3 days after the cure period started he sent an email saying that he is "actively working on securing full payment for the outstanding balance.". He also said that he would send another email 3 days later.
Escrow.com sent me and the buyer 11 emails asking the buyer to make full payment before I got the name back.
So about 2 weeks later without any money sent or any email the domain was transferred to me and the Escrow.com domain name holding transaction was closed.
On the next day (25th of July) and the day the 4th of the remaining 5 payments was due he sent an email saying that his email was hacked and that he had just sent a payment for the remaining 5 payments.
What should I do? I know that he has defaulted in his payments and he can't legally object to this.
Now Escrow.com has secured the last 5 payments ($1385) and is asking me what to do.
Should I transfer the domain to the buyer?
Has this happened to anyone else? I mean he was very close to completing the whole transaction…
I think I have made my decision but I would like to hear from as many people as possible.