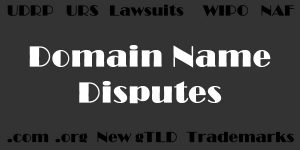 The Michael Gleissner sage continues as Gleissner's appeal against TRUMP TV opposition decision was dismissed.
World Trademark Review published an article today detailing how "The England and Wales High Court of Justice (Chancery Division) has upheld a UK Intellectual Property Office (UKIPO) decision that a trademark for the term TRUMP TV, owned by "infamous trademark troll" Michael Gleissner, was filed in bad faith.".
"As part of the case, the UKIPO comptroller general intervened to decry Gleissner's "gaming" of the trademark system and warn that, if left unchecked, it could bring the entire system into "disrepute"."
If you want my opinion the entire trademark system is already in disrepute for many years now. It is someone like Michael Gleissner that make many people realize what other "reputable" companies are doing for years.
It all started "In October 2016, an entity called Trump International, which is owned by multi-millionaire businessman Gleissner, filed a UK trademark application for the term TRUMP TV  in class 38 (telecom services) and class 41 (production of radio and TV shows)."
Of course Trump fought back and won the opposition to the application while Gleissner's entity was ordered to pay costs of £15,100.
Gleissner's entity Trump International appealed but it lost once again.
"Trump International also relied upon a witness statement from Roman Popov, a lawyer who has worked closely with Gleissner to negotiate contracts, register trademarks, and assist with litigation. Interestingly, Popov revealed Gleissner purchased the domain names 'trump.org' and 'trump.tv' for $50,000 in May 2017 (with claims that they were planned to be used for a "satirical online publication")."
Of course this is not the first time we hear of Michael Gleissner as the World Trademark Review continues:
"We originally reported in 2016 on over 1,000 UK company names in which Gleissner was the sole director, with those entities subsequently used as the applicant name on over 4,000 trademark applications in at least 38 jurisdictions (we subsequently compiled these applications, plus more than 5,000 Gleissner-owned domain names, into The Gleissner Files). In January 2019, we revealed how the entrepreneur has stepped up his portfolio-building activity in recent months, and compiled over 1,000 more marks filed in Latvia."
I have written several posts about Michael Gleissner over the past few years.
Michael Gleissner has filed many frivolous UDRP complaints with the help of his thousands shell companies and his hundreds of questionable trademarks all over the world.
So far he has 7 UDRP loses and 4 terminations. You can see all details at the "The Michael Gleissner UDRP Tracker" I keep since 2016.
Of course this all would not be possible without the help of his in house counsel at Bigfoot Entertainment, Jonathan Grant Morton and Roman Popov, and his trusted Trademarks Manager Marco Notarnicola. Marco claimed to be an expert in "manipulation of TMs and common law marks to achieve UDRP "reverse domain name hijacking" in his LinkedIn profile. (He has since changed that to "administration of trademarks and domains mechanics involving UDRP procedures." but the screenshots will live forever.)