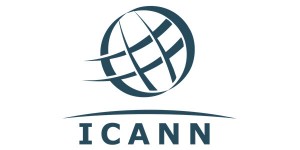 The Internet Corporation for Assigned Names and Numbers (ICANN) has determined that the first-ever changing of the cryptographic key that helps protect the Domain Name System (DNS) has been completed with minimal disruption of the global Internet.
October 11 2018 was the first time the key has been changed since it was first put in use in 2010.
"This successful exercise of the infrastructure necessary to roll the root zone's key has demonstrated it is possible to update the key globally," said David Conrad, ICANN's Chief Technology Officer. "It also provided important insights that will help us with future key rolls,"
After evaluation of the available data, there does not appear to be a significant number of Internet end-users who have been persistently and negatively impacted by the changing of the key.

The few issues that have arisen appear to have been quickly mitigated and none suggested a systemic failure that would approach the threshold (as defined by the ICANN community) to initiate a reversal of the roll. In that context, it appears the rollover to the new Key Signing Key, known as KSK 2017, has been a success.

At this point, there are no indications it is necessary to back out of the rollover and ICANN will now proceed to the next step in the rollover process: revoking the old KSK, known as KSK 2010 during the next key ceremony in the first quarter of 2019.
The final decision to roll the root zone Key Signing Key (KSK) was made by ICANN President and CEO Göran Marby after reviewing the outcomes of the efforts of ICANN and others, particularly in the Domain Name System (DNS) technical community. These outcomes were the result of significant global outreach efforts, in consultation with the ICANN community, and after extensive analysis of available data.

With the final approvals in place, ICANN implemented the 16 September 2018 resolution of ICANN's Board. The resolution stated that the organization should proceed with its revised plans to change or "roll" the key for the DNS root on 11 October 2018.

To learn more about the Root KSK Rollover, visit its dedicated webpage and primary source of information: http://www.icann.org/kskroll