Morgan Freeman, the 81 year old American actor, forgot to renew his domain name morganfreeman.com. The domain name expired and now has a new owner.
Morgan Freeman lost his domain name because he did not renew it until April 13, 2018 when it was due for renewal. The renewal of a .com domain name cost only $10-$15 per year (and can be renewed for up to 10 years in advance) so this was just some poor management of Morgan Freeman's domain name assets. The actor actually had the opportunity to redeem the domain by paying an extra fee until May 25 but didn't.
The domain name was managed by Revelations Entertainment. Revelations Entertainment is an independent movie production company founded by actor Morgan Freeman and Lori McCreary in 1996 with a mission to "reveal truth."
The actor was using the domain name just as a redirection to the official Revelations Entertainment website.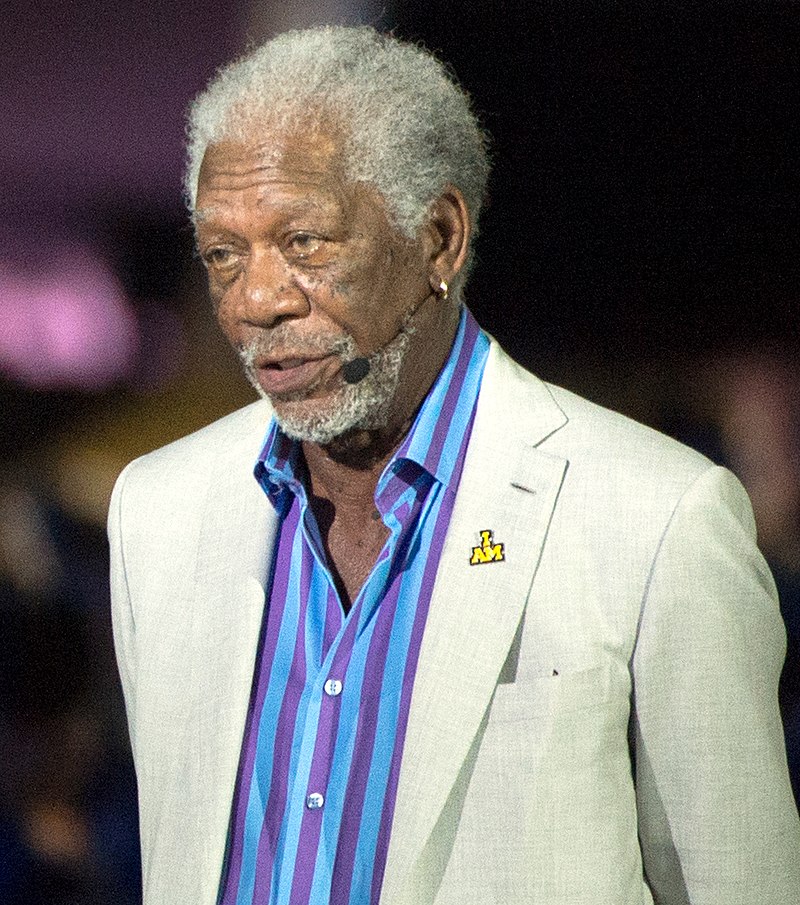 The domain name expired, entered the redemption period and was finally deleted on May 30, 2018 when it was grabbed by DropCatch. DropCatch is a company that auctions expired and dropped domain names.
The domain name morganfreeman.com was auctioned off.  The winning bidder paid $915 in the auction that ended on June 1, 2018. A company from Las Vegas is the new owner of morganfreeman.com.
Morganfreeman.com 2005 cyber-squatting complaint
What is more remarkable is that Morgan Freeman won the domain name morganfreeman.com back in 2005.  He filled a cyber-squatting complaint with the WIPO Arbitration and Mediation Center. The sole panelist in the 2005 case found in favor of Morgan Freeman and ordered the domain name to be transferred to the actor. The domain name was originally registered in 2003.
Ironically this Uniform Domain Name Dispute Resolution Policy (UDRP) complaint, even though it was filled 13 years before the domain name morganfreeman.com expired in 2018, played a role in Morgan Freeman once again losing the domain name.
Once Morgan Freeman won the domain name it was transferred into his possession while being in a registrar called GKG. GKG, based in Texas, is not the registrar of choice for all other domains owned by Revelations Entertainment. Apparently the domain name stayed at this registrar until someone eventually forgot to pay the renewal. The domain name should have been transferred to their main registrar immediately after they won the UDRP complaint and took control of the domain in 2005.
Morgan Freeman sexual harassment allegations
As you can see above the domain could have been redeemed until May 25, 2018. This is once again a very interesting date as on May 24, 2018, CNN reported the results of an investigation during which eight women accused Freeman of sexually harassing them or being inappropriate towards them, and eight other people said they witnessed his inappropriate behavior on the set of movies, while promoting his movies, or at his production company.
After the CNN story broke, Freeman issued an apology, stating "Anyone who knows me or has worked with me knows I am not someone who would intentionally offend or knowingly make anyone feel uneasy. I apologize to anyone who felt uncomfortable or disrespected — that was never my intent."
Freeman then hit back by threatening to sue CNN unless it retracted the report. Freeman's lawyer Robert Schwartz said it was 'saber-rattling and lacking in substance'.
Now the domain name morganfreeman.com is not owned by the actor and anyone could buy it from the new owner.