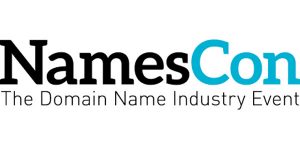 NamesCon 2019 will be the last show to be hosted in Las Vegas. The upcoming NamesCon Global flagship event will mark 6 years at the Tropicana, and NamesCon understands it is time for a change.
NamesCon is looking to be leaving Las Vegas in 2020, and they are looking for a sandy beach somewhere. If you have any city/venue suggestions you'd like to throw in the hat for NamesCon Global 2020, you can send them here!
NamesCon 2019 will remain at the Tropicana
After feedback following the 2018 event in which attendees and sponsors expressed a desire for a new venue, the NamesCon team immediately began looking into the viability of an alternate property to host the 2019 conference.
Several things were top of mind as they embarked on this search:
Maintaining affordability for both attendees and sponsors
Improving the quality of our host hotel on every level including food options, guest room appointments, and other amenities
Keeping the show dates of January 27-30, 2019 as scheduled
Finding a property with ample conference space, but not so large that our group would become lost and disengaged
They did find a wonderful option that fit many of the needs for 2019, but this venue was 12 miles off the strip. After polling several sponsors and attendees, NamesCon learned that the sentiments around such a location change were incredibly mixed and most wanted to stay on or very near to the Las Vegas strip. As a result of this feedback, they made the decision to fulfill their contract obligations with the Tropicana and remain there for 2019.
NamesCon 2019 changes
Aside from the venue change, NamesCon is able to address several other points of feedback they received this year.
Here's a few teasers of what you can look forward to for the last year at the Tropicana:
Separate Expert and Newcomer session tracks running all day Sunday
Opening Reception and WaterNight will join forces and take place as a single event at the Havana Club on Sunday evening: expect open bar, food service, live entertainment, and free entry for all attendees
Monday night will be a "free night" for private company events or group activities – Las Vegas is your oyster, go enjoy it!
Tuesday early evening we'll be putting a new "spin" on the much-loved Topic Tables
And later on Tuesday night, we'll be taking our closing party to a brand new venue, something we think will be right up your alley…
Wednesday will close out with the keynote brunch (and Bloody Mary bar!), which all attendees can enjoy as the exhibit hall will be open just Monday and Tuesday
They are also considering options for scheduling group activities on Saturday January 26 and/or Wednesday January 30 in the afternoon: think golfing, Hoover Dam tour, hiking, speedway racing.
I can suggest a Grand Canyon visit in the list of activities.