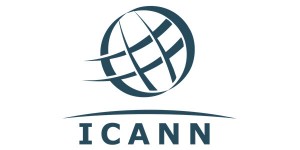 The Internet Corporation for Assigned Names and Numbers (ICANN) published the ICANN61 By the Numbers report, which includes technical, demographic, and attendance statistics.
Why did ICANN wasted so many hours to create this 54-page report is beyond any reason! No wonder they have no time to do anything useful. This report is part of ICANN's "commitment to transparency". Yes, it is transparent that reports are more important than actual work.
This report summarizes findings from ICANN's third Community Forum of the new meeting strategy.
By the Numbers Report highlights include:
1,565 checked-in participants, with 604 listing their region as North America (1,929 in ICANN60)
36% of attendees participating for the first time
342 sessions held, for a total of 630.5 hours
167,907 schedule platform page views, a 198% increase from ICANN60 Abu Dhabi
11,106 gigabytes of data as network traffic
14% of network traffic was Internet Protocol version 6 (IPv6), a 1% increase from ICANN60 Abu Dhabi
12% (188 people) of the participants were part of ICANN organization so we the domain name registrants paid for all these people to fly from all over the world to Puerto Rico and stay there for about a week. There were also about 110 people that ICANN has as support staff that is not clear if these people were Puerto Rico residents or were from other countries. My guess that we paid for these people's flights and hotels too. A conservative calculation says that this alone (flights and hotels) is about a $1 million.
ICANN people think they are rock stars
When giving some general information about the equipment shipped to ICANN61 the report compares ICANN to a band.
ICANN people think they are rock stars spending millions on meetings around the world! These are the domain name registrants money!
"Much like a touring band, ICANN learned over time that the most cost-effective method of ensuring that meeting participants have a positive experience is to sea freight our own equipment to ICANN meetings. We ship critical equipment, then rent the remaining equipment locally to help promote the local economy. The following depicts the equipment shipped to ICANN61."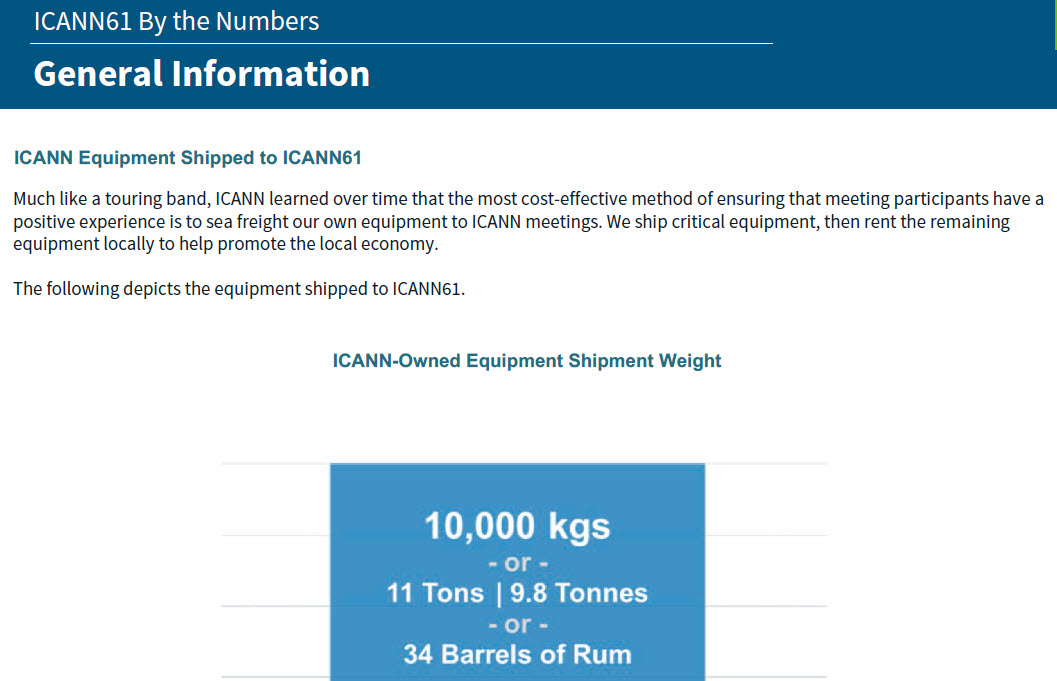 ICANN must lower its overall budget now!
ICANN is spending $17.2 million on travel and meetings in 2018. It will be $15 million in 2019 but that is still too much.
ICANN must lower its overall budget ASAP! Stop these people from wasting our domain name money!