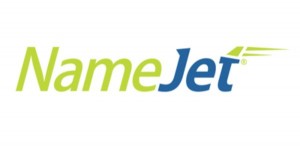 Namejet released its February 2018 domain name auctions report that includes the domains that were sold at the NamesCon live and online auction.
Namejet sold 101 domains in February but it would be just 59 without the NamesCon domains.
59 domains would be the least domains sold in a month for Namejet since October 2011.
Namejet only reports domains that were sold for $2,000 or more. Of course most of the domain names are sold below this threshold.
| | | |
| --- | --- | --- |
| Domain Name | Payment Amount | Notes |
| super.com | $1.200.000 | NamesCon Live & Online Auction |
| great.com | $900.000 | NamesCon Live & Online Auction |
| runner.com | $69.000 | NamesCon Live & Online Auction |
| fakenews.com | $65.000 | NamesCon Live & Online Auction |
| tees.com | $50.000 | NamesCon Live & Online Auction |
| cpx.com | $44.700 | |
| boj.com | $35.000 | NamesCon Live & Online Auction |
| zwz.com | $32.200 | |
| yon.com | $31.000 | |
| bodyguards.com | $29.500 | NamesCon Live & Online Auction |
| bjn.com | $29.000 | NamesCon Live & Online Auction |
| mvc.com | $28.000 | NamesCon Live & Online Auction |
| dancelessons.com | $23.000 | NamesCon Live & Online Auction |
| imk.com | $23.000 | NamesCon Live & Online Auction |
| lapa.com | $16.000 | |
| publicize.com | $16.000 | NamesCon Live & Online Auction |
| weddingphotos.com | $14.000 | NamesCon Live & Online Auction |
| journalists.com | $13.350 | NamesCon Live & Online Auction |
| tranquilizer.com | $10.000 | NamesCon Live & Online Auction |
| qaqa.com | $10.000 | NamesCon Live & Online Auction |
| jewelrybuyers.com | $10.000 | NamesCon Live & Online Auction |
| qaqa.com | $10.000 | NamesCon Live & Online Auction |
| prizefight.com | $9.000 | |
| handcuffed.com | $9.000 | NamesCon Live & Online Auction |
| dzjiaojing.com | $8.200 | |
| iphotography.com | $8.000 | NamesCon Live & Online Auction |
| fishinglure.com | $7.600 | |
| newjerseyhomes.com | $7.500 | |
| r5.net | $7.500 | NamesCon Live & Online Auction |
| funtoys.com | $7.000 | NamesCon Live & Online Auction |
| hg1234.com | $6.100 | |
| tax.help | $6.000 | NamesCon Live & Online Auction |
| keyfobs.com | $6.000 | NamesCon Live & Online Auction |
| sportster.com | $5.500 | NamesCon Live & Online Auction |
| suddenlysenior.com | $5.350 | |
| itun.com | $5.001 | |
| tawe.com | $5.001 | |
| duffer.com | $5.001 | |
| porn.club | $5.000 | NamesCon Live & Online Auction |
| DEHO.COM | $4.916 | |
| 86.tv | $4.900 | NamesCon Live & Online Auction |
| cotton.net | $4.888 | |
| herbalsupplement.com | $4.500 | NamesCon Live & Online Auction |
| paintreatment.com | $4.300 | |
| 96778.com | $4.299 | |
| cabriolet.com | $4.250 | NamesCon Live & Online Auction |
| bismark.com | $4.199 | |
| gcapital.com | $4.188 | |
| funky802.com | $4.101 | |
| polo.club | $4.000 | NamesCon Live & Online Auction |
| wisu.com | $3.750 | NamesCon Live & Online Auction |
| w20.com | $3.611 | |
| nuvista.com | $3.600 | |
| bitwave.com | $3.550 | |
| fshn.com | $3.500 | NamesCon Live & Online Auction |
| ds.tv | $3.500 | NamesCon Live & Online Auction |
| zhhh.com | $3.433 | |
| customers.net | $3.388 | |
| borderhealth.org | $3.300 | |
| newmarkets.com | $3.211 | |
| dataline.com | $3.200 | |
| 14.tv | $3.000 | NamesCon Live & Online Auction |
| novamed.com | $2.988 | |
| backpaintreatment.com | $2.955 | |
| fg.tv | $2.900 | NamesCon Live & Online Auction |
| 2.cool | $2.900 | NamesCon Live & Online Auction |
| ridingboots.com | $2.899 | |
| casualshirts.com | $2.855 | |
| go-rv.com | $2.725 | |
| proinfo.com | $2.701 | |
| hotline.net | $2.700 | NamesCon Live & Online Auction |
| fxoptions.com | $2.700 | |
| alcos.com | $2.689 | |
| jkjk.com | $2.610 | |
| ngjr.com | $2.610 | |
| 35300.com | $2.600 | |
| adlnet.org | $2.600 | |
| famc.com | $2.534 | |
| urbanx.com | $2.510 | |
| womensjackets.com | $2.500 | |
| infusing.com | $2.500 | |
| basketball.club | $2.500 | NamesCon Live & Online Auction |
| wascweb.org | $2.450 | |
| airplanesforsale.com | $2.355 | |
| mmpc.com | $2.350 | |
| 02789.com | $2.310 | |
| ha.tv | $2.300 | NamesCon Live & Online Auction |
| sacrifice.org | $2.299 | |
| cybet.com | $2.222 | |
| americanbrands.com | $2.188 | |
| hkliving.com | $2.156 | |
| dentalproducts.com | $2.151 | |
| xb2.com | $2.100 | |
| fae.net | $2.100 | |
| u94.com | $2.012 | |
| 7mp.com | $2.000 | |
| 3fh.com | $2.000 | |
| 3hf.com | $2.000 | |
| eatpizza.com | $2.000 | NamesCon Live & Online Auction |
| players.club | $2.000 | NamesCon Live & Online Auction |
| ultravioletlight.com | $2.000 | NamesCon Live & Online Auction |